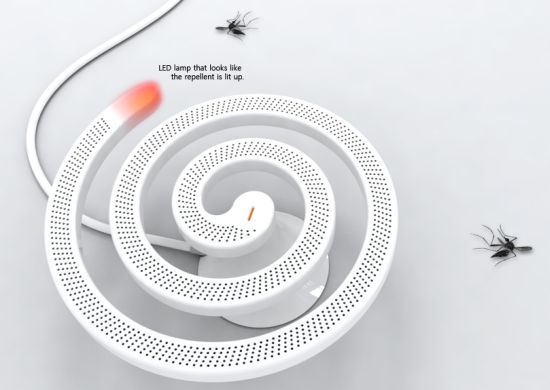 Some way or the other, those mosquito repellents we are accustomed to are harmful to the human body. Be it the smoke dispensing coil or the liquid repellent for the matter, both have their cons. Over at Mint pass, they have developed a coil shaped electric mosquito repellent that keeps mosquitoes away, imposing no threat to our personal selves.
The LED light shows the work in progress, while the essence cord dispenses Citronella oil (effective at repelling mosquitoes) all night long. The cord fits inside by removing the heat plate (picture demonstration, after the jump) and when you've used it up, you can even drop an aroma oil of your choice for your own aroma therapy.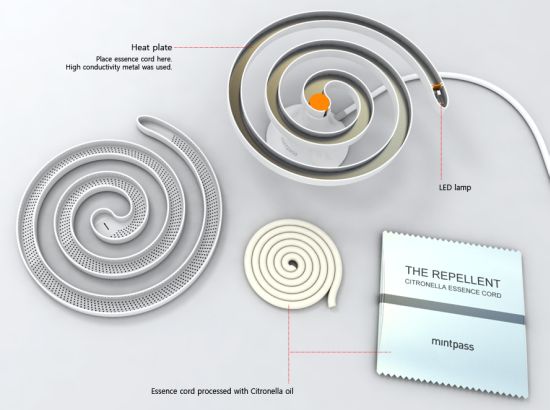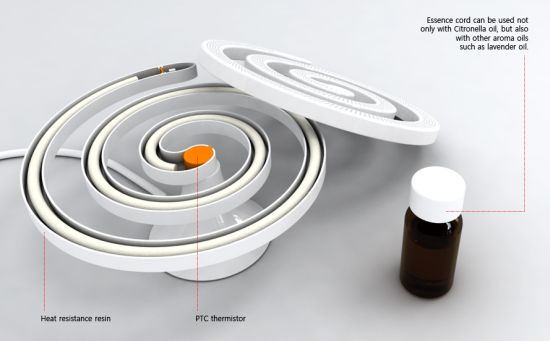 Of course, safety comes first. To ensure that the electric mosquito is safe and doesn't burn up due to excessive heating, it uses a low-voltage PTC thermostat.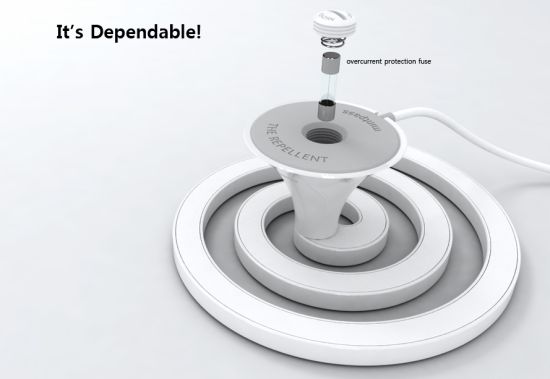 Via: MintPass