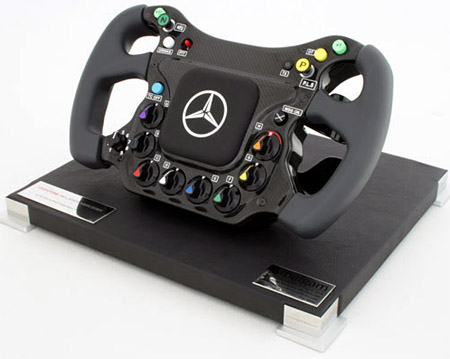 Hurray!..Christmas is very near! And it's obvious that we rush for buying gifts, decorative items and do lot of shopping. For your surprise McLaren has come up with some really exciting gifts for Formula 1 fans.
The team's online store has many exciting items. Have a look at 2 of those.
1) A replica of steering wheel made of carbon fiber. This is designed with complete working buttons.
Price: $2,500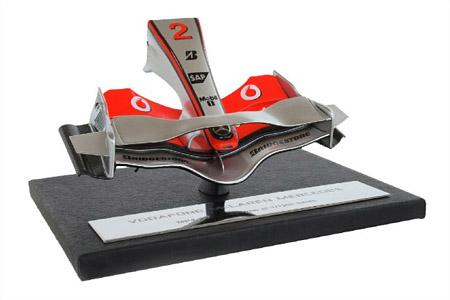 2) Hand-painted 1/12 scale replica of the MP4-22's nosecone that shows the car's aerodynamic setup in detail.
Price: $139
Check out, McLaren eshop for some more intersting gift items.
Via: Autoblog