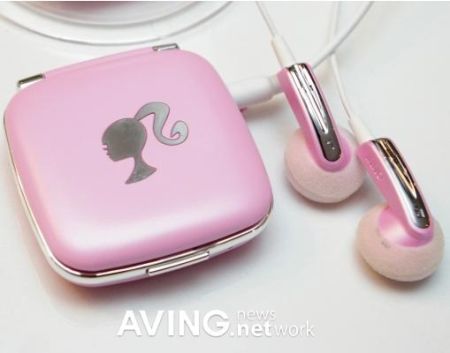 'Barbie' and 'Baby pink color' is the cutest combination, actually i would say the entire Barbie world is simply superb and wonderful. When only barbie is so beautiful then imagine how amazing it would be when it is designed with some amazing features.
Have a look at this new Barbie-brand mp3 player 'B2' featuring a mirror from Innoman-Korea is one such thing which would surely match our imagination. Usually baby pink gives a soft and tender look and barbie adds more attraction to that. This baby pink colored mp3 player with barbie doll pictures is a real cuty.
It's a great news for females as we always like to look at mirror to look great and along with that we can hear music. Too good!

Coming to it's special features,
1) It is a 1.1-inch OLED and has 'L-type' user friendly touch-screen.
2) This Innoman developed mp3 player supports image viewer, FM radio, and voice recorder.
3) It offers 10 hours of playback per charge if used on Lithium-polymer battery.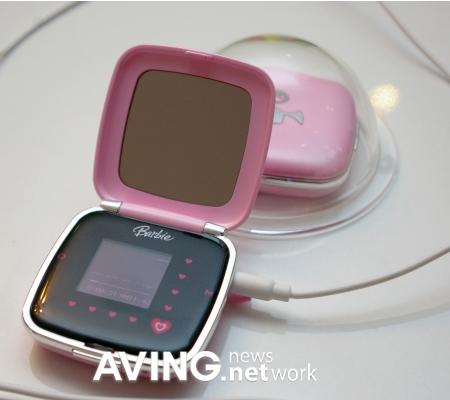 This compact and cute barbie brand mp3 player measures 52.4 x 54.6 x 15.1mm and weighs 33g.
2Gb model is priced 129,000(KRW).