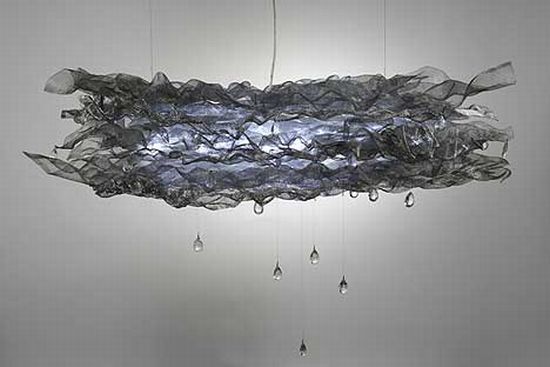 Here is another unique idea from Les Fourmis, a Marseilles-based company that specializes in lighting that evokes the ethereal. Their latest innovation, Cumulus, is meant to lend an aura of a cloudy sky to your room.
The lighting, shaped and designed after a cumulus cloud, is asymmetrical and irregular, greyish black in appearance. To complete the picture, droplets of water hand from it by means of, in all probability, invisible strings. It effectively creates the picture of a dark, gloomy, rainy day.
To achieve this end, the designers have resorted to 60 LEDs and steel mesh for 'lighting up'. I'd say quite an original idea, but I didn't find it too pretty. Decide for yourself. It is priced at $1455 (about £727).
Source: Gadgettastic