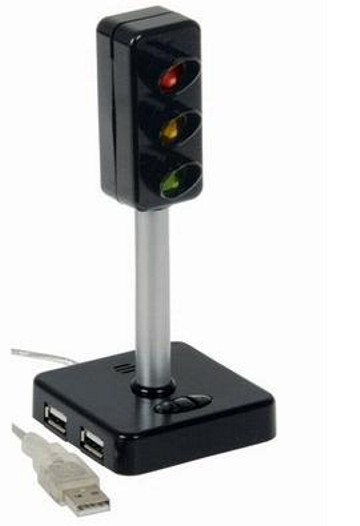 USB hubs are the only peripherals that are subject to such artistic, and sometimes idiotic treatment. I've seen them in various forms including the weirdest of them all that resembles a dog shit.
The latest one that I've stumbled upon resembles a traffic light.
The LED Traffic Light USB 2.0 Hub is a 4-port USB 2.0 hub that resembles a traffic signal. It will definitely keep you accelarated with its blinking LEDs as you do your chores on the computer.
Besides giving you access to the 4 USB ports, it even has a built-in recording and playback fucntion. Unfortunately, the duration is limited to 10 seconds, which can only be used for reminder purpose.
This funny USB hub sells for around $17.50.
Buy it here.