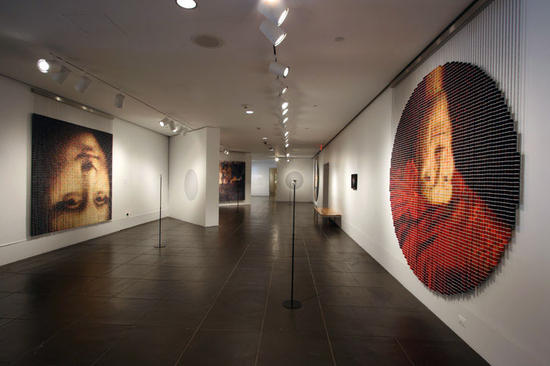 Good news for all high grade students, burning the midnight oil, to get the hang of fundamentals pertaining to optics, vision and image. Devorah Sperber, a New York artist has connected art, science and technology to address the way our brain processes visual information versus the way we think we see.
The upside down pixilated image made from spools of thread show that the image formed on the retina of the eye is inverted, which is corrected by the brain. The acrylic sphere works like the human eye and brain in reproducing the right side up image of the famous paintings.
So, are you ready for silky smooth lessons on optics from Mona Lisa hung upside down?