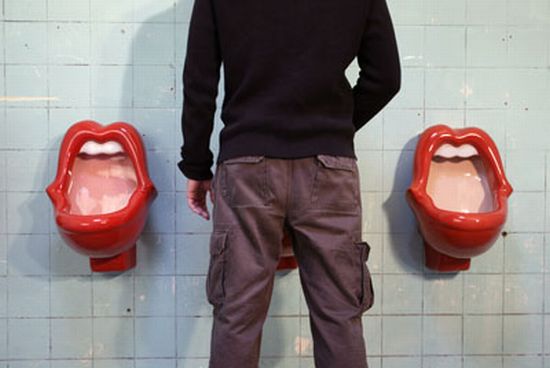 Now this comes from someone whose brain functions like no other! Whether it's just too weird to pee in or not is your prerogative but to report such a development is truly interesting! Something very hard to ignore, these 'kisses' urinals are priced at 695 euros, a price most men wouldn't mind paying!
This avant garde piece might be frowned upon, but it has found a place for itself in many places in the international sector including biggies like Bar Manumission, Ibiza. It has been chosen by designer Javier Mariscal and also given an entry at 'Boulevard of Broken Dreams' in Barcelona for image advertising.
In this world to be noticed, you have either got to be exceptionally good or just plain crazy. This one truly fits in the latter.
Via: Deco Estilo