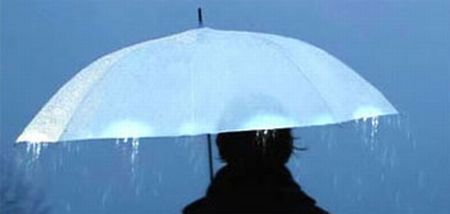 The trend is for multi-functional items. As a result, products with unique combinations of functions have come up. For example, umbrellas are known for keeping away the rain, but have we ever heard of an umbrella that keeps away the dark as well?! The Glowing Umbrella promises to do just that.
What's Special About It: Apart from guarding you against the rain, the LED lights under the fabric lights up your way.

The Good News: The walk in dark rainy nights would probably get easier. The Glowing Umbrella makes it a safer walk for you during the cold winter nights. Also, it saves the hassle of carrying a torch. It sounds especially useful for the kids, particularly when they are walking alone. It makes them visible to drivers on dark lanes and ensures safety against potholes.

The Risk: You (especially kids) might love it so much that you would want to carry it even on dry days!
The Bad News: It is just a concept at the moment.
But as we all know, what is worth having is worth waiting for!
Source : Parent Dish