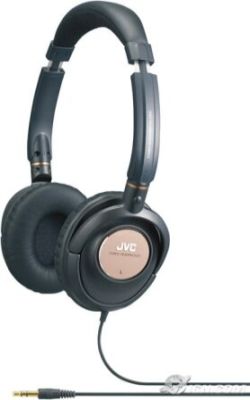 JVC announced that the company has launched a new high end set of headphones in its brand line. This lightweight and foldable over-the ear headphones deliver high quality sound reproduction. The JVC HA-S900 headphones offer high-quality audio, due to the use of carbon compound diaphragm mated to a ported ring in the driver assembly.
The ported ring controls the diaphragm's movement, which is supposedly tuned to provide 'greater detail across a wide frequency range'. JVC has also incorporated sound-insulating ear-pad into the HA-S900 to enhance the listening experience and effectively blocks out ambient sound.
Consumers can purchase the JVC HA-S900 foldable headphones for $129.95 with case and iPhone compatible mini-jack plug.