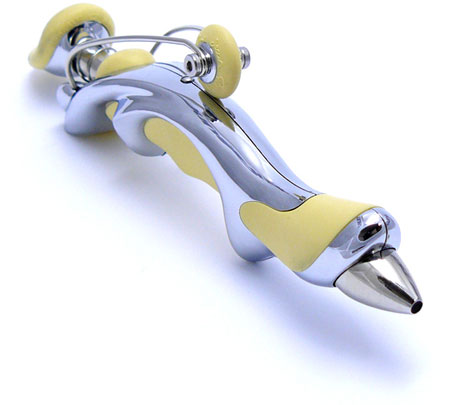 Yes, this peculiar looking thing in the picture is not a sports car or a bird, but it's a good old ballpoint pen, It is designed by Jean Pierre Lepine, known as the Free Ride collection, it comes in six vibrant colors (chrome, green, orange, red, yellow and blue). This push top ballpoint features a soft rubber like material in the vital sections where finger meets pen. The arched hull is held in place by hand drilled screws.

"I create tomorrow's writing instruments for today's men and women".
– the Pen designer said when asked about the motive behind designing such peculiar pens. I fancy riding pens home, when the real space age arrives.