Daniel Love aka Dennis Han is an Industrial Designer all the way from Singapore. He aspires to make life better and more interesting for people who come in contact with products. Aesthetics are certainly a great turn on for every individual product that went through a considerable time of dressing it up in its finest details is his philosophy towards designing. Plus his strength lies in the conceptualizing of feasible ideas and creative thinking. More coming up after a slight jump.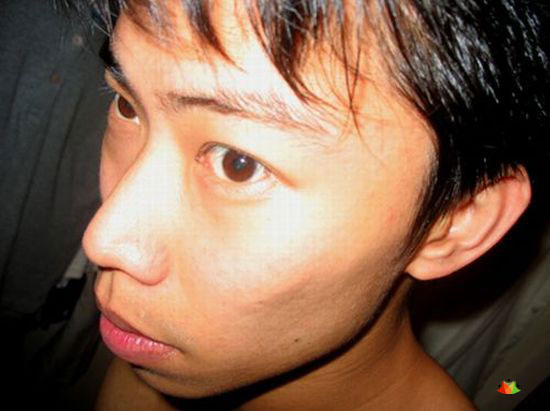 1. When did you decide to pursue design as a career and how did you go about it?
Daniel: I first started out pursuing an industrial design course in a local design school here in Singapore after the found interest of liking arts & crafts when I was younger. During then, my projects in my first and second year in school barely can make it and was nearly heading towards the turning point of giving up in the 3rd year. It was until my last year in my course that something miraculously happened that I started to perform better and I realized that I do have some flair in design and eventually lead me to seek a hope in a career in the design industry. But it only happened right after I managed to complete my 2 years of national service here. That was a long break from design though. Haha!
2. How everyday is an inspiration and aspiration to you?
Daniel: Well, to be frank, I quoted this sentence on my site just because it rhymes. But in reality it's true because nothing is perfect around us everyday which eventually lead to people like the scientist to invent and discover new things. As a designer, we do face the same problem likewise so I'm personally inspired to make life better and more interesting for people who come in contact with the products and it has be an everyday thing because this attitude will drive us to pursue our concepts which may bear fruits in the end, so that makes it an aspiration to be.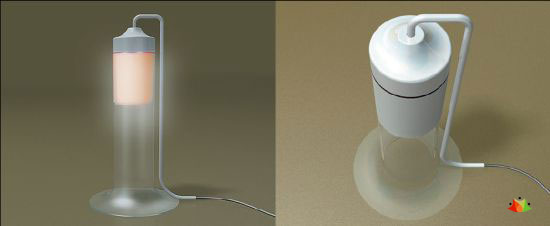 3. How did the idea behind Stars Tell Time hit you?
Daniel: Oh! Did the 'Stars' hit me?! No… there are just hanging LEDSs that are mounted on thin strips of copper wire that run down from the top housing itself. They stay still so they are definitely not shooting stars. The idea hit me during one night when I was lying on bed staring at the night stars up in the sky through those windows of mine. Still remember those days when we were just kids and we loved counting the twinkle twinkle little stars in the sky. We will count them as the time passed by. And it suddenly hit me on bed and I was thinking why not bring the idea down into a more tangible experience, somewhere near so you can count the stars to sleep. Thereafter, the ideation of this product came forth and not only does it provide a visual experience but something subtle which allows time to be told while reading the 'stars'. The finesse of technology and playfulness.

4. The Fish Tank that you have made has a retro futuristic streak embedded in it, here I'd like to ask, how were you able to club the two together?
Daniel: The fishes just looked better while thriving in this tank, Oofo. It is a visual aesthetic approached and the 2 different parts would be best by clubbing them together using 'Ultrasonic welding', an industrial technique whereby high-frequency ultrasonic acoustic vibrations are used to weld objects together, usually plastics, and especially for joining dissimilar materials.
5. After going through your profile, I could make out that you have special affinity for light, whether it's LED or Floor Lamp, how far I'm true in holding such an assertion?
Daniel: Bull's eye! It's true, you've got it right! Light has always had a special stand in my heart. Light is warmth and they light up the dark. We can't work in darkness. No matter how dim is the light, you'll sure to know that they'll sparkle in an area full of darkness, like that of a LED.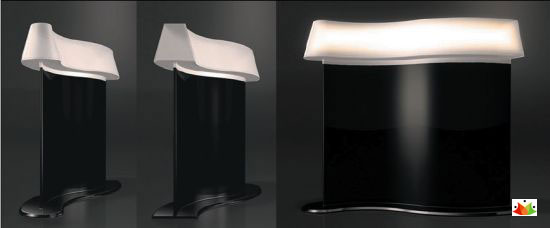 6. How would you label/categorize your work?
Daniel: I wouldn't label or categorize my work because they may fall into any place depending how the user sees it. At the end of the day, the works are my evolution of thoughts where I have translated them into 3D staff where everyone can visualize.
7. What is innovation to you – design, technology or the creative processes itself?
Daniel: An act of innovation is the result of introducing something new. Some may find it friendly and some find it unfriendly. But in the act of introducing something new, the process will embody a mixture of design and technology in it to evolve the product out in the end. So I would say innovation is the creative processes of distributing the ratio of design and technology in a needed product to make it successful.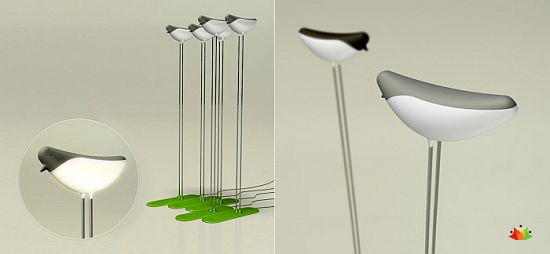 8. If you had to point to the most impressive feature about the new product design, what would it be?
Daniel: Hmm… the most impressive feature about the new product design would be the ability to bring a once dated 'impressive product' many years back like the case of a cellular phone and continue to evolve and revolutionize it, prolong its life cycle and make it a necessity among mankind where in this case is still a cellular phone. And to be relevant again, one such good example is the existence of the current cellular phone 'I-PHONE', still very impressive after all right?!
9. What particular challenges do you think designers face these days?
Daniel: The need to be recognized by public and industry players like that of a big time manufacturer so at the same time, the manufacturer will provide funding in producing your concepts out and the public will be the receiver to fund in money to buy your products. It's a cycle I would say. The public and the manufactures are the source for designers to live on and pursue their dreams every day. Oh yeah, not forgetting the middlemen which are the businessmen themselves. In a real world like this, money is also the rationale.

10. Finally, we'd like to have your say for Coolbuzz.org?
Daniel: Thank you very much for this interview! I'm glad that your proposed interview let me think through things that we have easily overlooked. This site is a site to learn from and to contribute what we have learnt from our surrounding.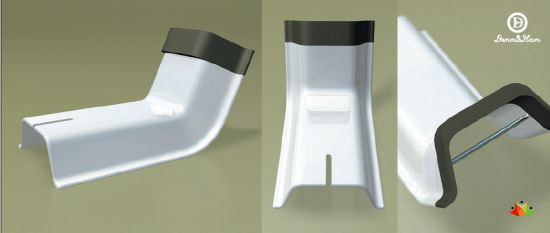 Rapid fire round:
Describe yourself in one word?
Daniel: Thinker
What is the best moment of the day?
Daniel: To wake up on bed in the morning and smile!

What music is on your iPod or radio?
Daniel: I'm listening to CLASS 95 radio station now while typing this. There's a lady singing but I don't know the title or the singer itself.

Who would you like to design something for?
Daniel: The unhappy people
What's next?
Daniel: Continue to eat, sleep, bath and lastly to tell this world that we do need designers around. But truly, to still continue to work hard as a designer myself and to pursue my designer dreams so that the people around me can recognized me for what I'm able to provide.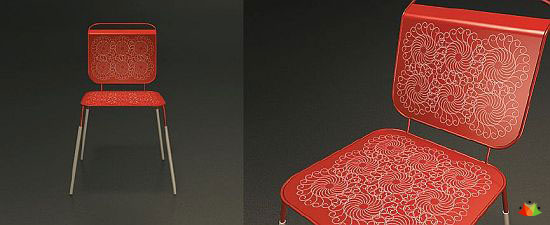 Thank you Daniel for sparing out time in doing an interview with us, it is greatly appreciated. I'd also like to wish you success for all your future endeavors.