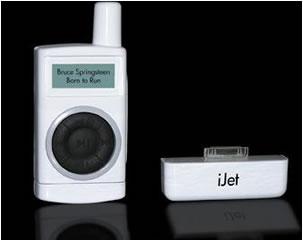 Living in a techno world, we keep on craving for something that can make our life much easier. iJet Rf Remote for iPods is also one of those kinds as this Bi-Directional Remote can operate your iPod from 150+ feet away.
This iPod Remote doesn't require any line of sight which facilitates you to operate your iPod wirelessly through walls, doors floors or ceilings and you can listen to your favorite number whenever, wherever you want. It's built in LCD screen allows you to view back track and artist information from your iPod. Apart from all this, iJet offers a bunch of other features and by the end of March 2006, it will be available in the market.
Its features sounds cool let us see whether its price also syncs with it.
via eHomeUpgrade