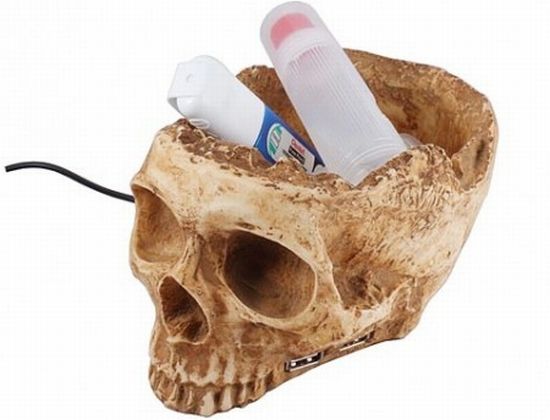 Product: Human skull USB hub
About: This 'human skull USB hub' has four USB ports; two on the left of the lower jaw, and two to the right. It also has its braincase removed, offering you a nice tray to keep some of your accessories in place.
My take: Death is the only truth in life! One final day, we all, with no exceptions will have to face this reality. So why fear getting acquainted with the only truth. Just the way you look at a mirror, every day, to see the changes in you, why not bring home a 'human skull USB hub' to remind yourself of dooms day.
Price: $35
Via: FoolishGadgets