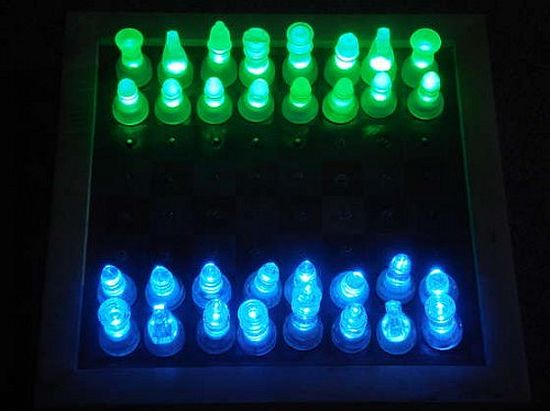 Do you like things that glow in the dark? Then you will certainly love this LED Chess Set like anything. The DIY project created by this Tetra Nitrate dude basically requires you to glue sixteen blue LEDs and sixteen green LEDs inside the hollow recesses at the base of each piece. Copper washers are attached to the base of each piece and positive contacts for the LEDs are wired to them.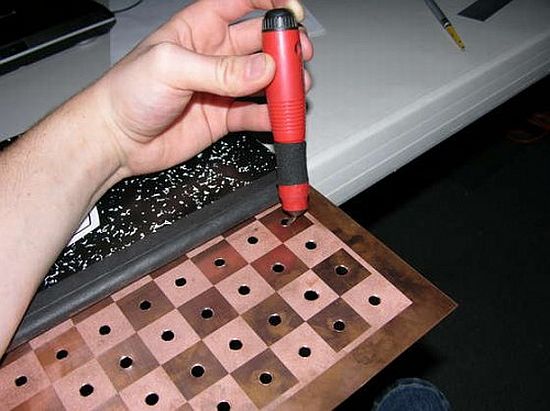 The negative contacts for the LEDs are clipped to be made flush with the rest of the base. The next step is to make a conductive chessboard from a sheet of copper which is then wired to the positive lead from a power transformer.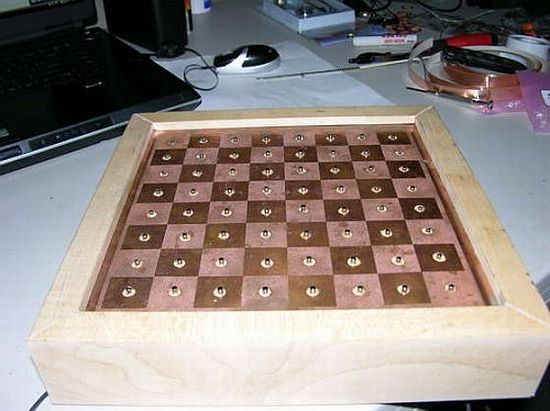 Magnets are then allowed to pass through the insulated holes at the centre of each square. When the magnets connect, a negatively wired steel plate is held underneath the negative leads from the LEDs and viola! You have yourself your very own glow-in-the-dark chess set!


Source: Hacked Gadgets