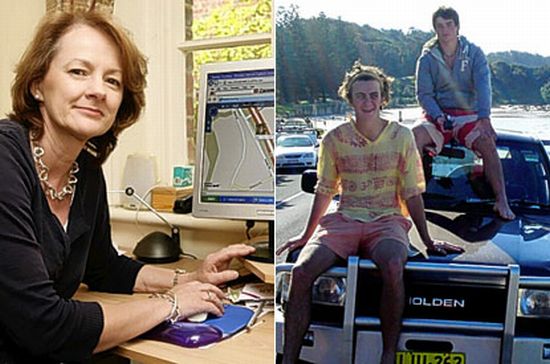 Cool Factor: A mother tracks her son all the time using GPS tracking device.
A 19-year-old student, Harry Wilder is traveling across Australia, Thailand and South Africa in his gap year, and his mother Rachel Wilder, 53, is sitting inside her home in the UK, and they are hardly a foot away, thanks to a credit-card sized GPS tracking device. She has asked her son to carry a GPS tracking device, so that she can keep a tab on his every move during his gap-year travels. The teenager is carrying a 2-inch thick device called Traakit. Harry Wilder, who will start his studies at Oxford Brookes University in September, went out to Kenya in January and is currently in Australia traveling from Sydney to Cairns.
Harry is quite happy to carry the device and said…
In somewhere like Thailand, if you were to get kidnapped or driven into the jungle, people would be able to find you. One of my friends was killed in Australia a month ago falling off a waterfall, so people are worrying. Not that it's happened yet, but if I didn't want mum to know where I was going I can always leave the thing in the car.
Interestingly, Rachel Wilder can track him to within 15-feet of his precise location and the system can even send her a text message alert if he goes to some place he shouldn't. She said…
I can tell which street he is in so I can make sure he doesn't wander into any dangerous areas. I feel like I am sort of with Harry on his travels which gives me peace of mind and means he doesn't have to check in with a phone call.
Traakit costs £279 plus £11 a month service charge…a negligible price you can pay for greater peace of mind.
Via: Telegraph/ThisIsLondon