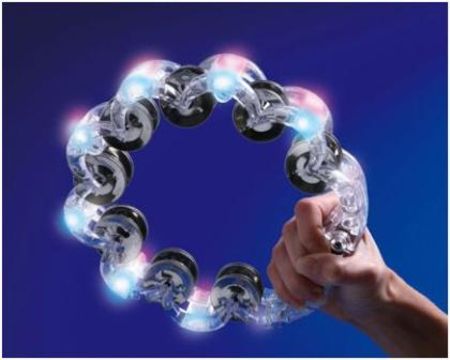 The countdown of the number of days for celebrating Christmas has begun, and more and more amazing gift items are pouring in. And this special tambourine will surely be one of them. This glowing tambourine will be very useful while singing carols, or songs anytime and anywhere. It looks more bright in the evenings as it lights up in each shake. I mean every time you slap, shake or tap it on your hip, it lights up.
Take it out to the lawn in the evening gathering of friends and family members, and grab their attention by singing and dancing with this tambourine and have fun! This special glowing item is made of plastic and metal and needs just a 9-volt battery. Coming to the dimensions, it's diameter is 7″.
Pick it for $19.95 from here and have fun!