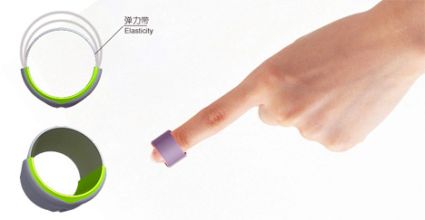 Slip a ring in your wife's finger and make a new commitment to her that you would make her mornings quiet and smiley and never disturb her with your jarring alarms. When you gift her this ring, keep one for yourself as well because the new VIBRATING ALARM comes in a set of two. Is that not intelligent? You make your wife happy by giving her a gift and along with that you secure yourselves a new alarm clock.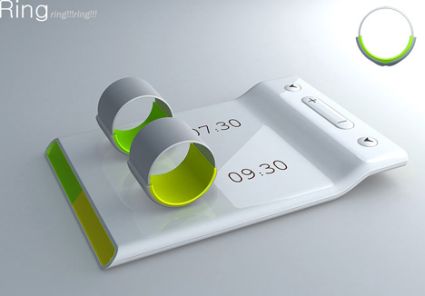 The Ring consists of two elastic, vibrating rings that charge on an alarm clock dock. On each ring you set the time at which you want to wake up and then let it charge. After the charging is complete you put on the ring that fits over the tip of your finger. It consists of two elastic bands which help you to adjust to every finger size. The vibrations of the rings are gentle which only the wearer can sense and it keeps on vibrating until the ring is put back in the dock after you are awake. This product is also designed for the hearing impaired so that they can wake up on their own.
The ring is designed by Meng Fandi. Don't give it a second thought because this product can work magic for your married life if you are already having fights over the alarm timings.
Via: Blog.Scifi