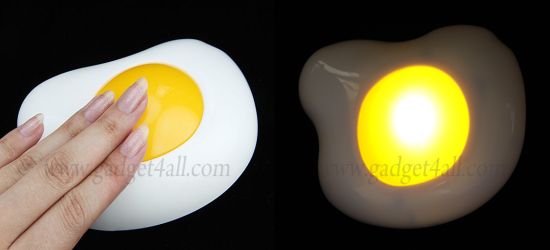 Cool factor: Fried Egg Light
About: The "Fried Egg Light" (featured above) uses 3 AA batteries for power, and the yolk acts as a button as well as a light source.
My take: I was all over the toilet when I first touched an egg-yolk, puking to the limits in disgust, while others (family members) enjoyed the clammy scum. I didn't try it again, nor do I wish, because they in-took proteins and I puked because of a dish.
Price: $10