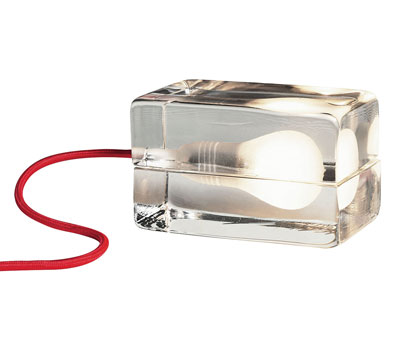 It's not everyday that you see 10-year anniversary edition of a design. This incomparable 'Block Lamp' was designed in 1996 by Harri Koskinen. modular
Block Lamp is simple design but it's effective too. It's just one of those things that look normal but make big impression when the time comes.
Two heavy hand-cast glass blocks enclose the bulb, it can be placed on center tables, floor or side tables to provide ecstatic and ambient feel to lighting. It can encase up-to 25-watt candelabra bulb.
It is available at MoMa Store for $110 and $88 for members.
Via: MoMa Store