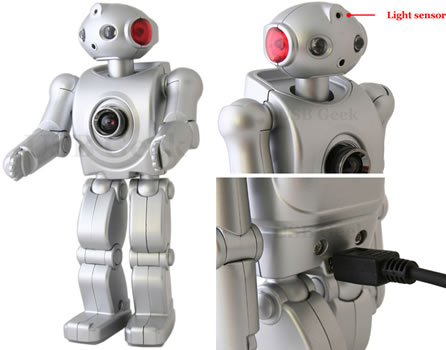 Everyone of us will get excited when we look at Robots who can do some extraordinary things for us. Here is an USB Robot web cam that is extremely cute and tiny, but it functions in a wonderful way.
Special features:
1) Its maximum resolution is 640×480 as it has 350k pixels.
2) It has LED eyes that illuminate in the night.
3) While video-conferencing we can use its microphone for speaking to others.
4) It has The 11 points of articulation that allows us to keep it in whatever shape we want to.
5) Its height is 6″ and Price: $19.99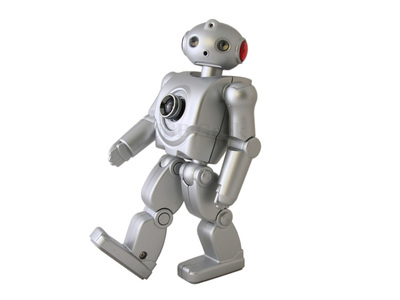 The most interesting part according to me would be naming it. We can call it with some sweet pet names.
Image source 1 2
Via: SlipperyBrick