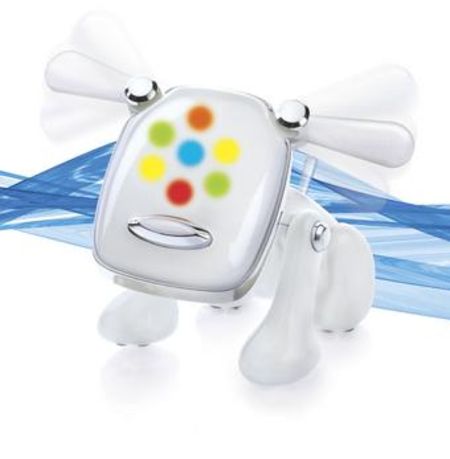 There is no end for creativity and technology. The E-dog from SEGA is a perfect example for that. It reacts to sounds or music you play and starts dancing. 3 different personalities are designed and each can change upto 8 moods. The LEDS glowing on its face make it more attractive and adorable!
Insert an ipod, CD, MP3, etc. and see it dancing to the tunes. Head and ears of this cute little e-dog express the emotions but hey be careful with its tail, as it gets angry if you touch it.

Check here for the special features, available colors and Price details.
Image Source: Google Image
Via: Miss Compras