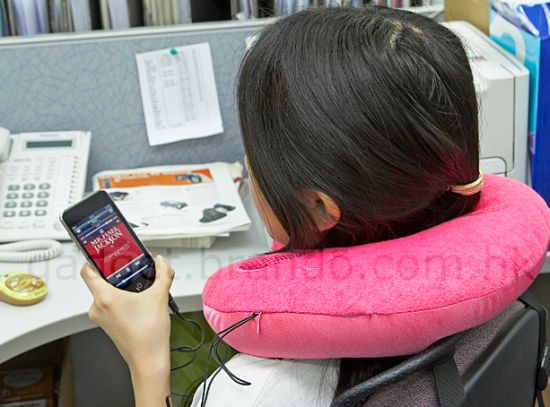 If you think your boss is gonna buy or lend (it's a recession, you know) you his big, comfortable chair to help you with your neck pain or back or whatever, you are wrong.
And if you think that your boss is gonna buy you a new set of headphones because you feel sleepy right after a hearty meal during your lunch time (music helps digest your food faster, you know), you definitely don't know anything about work.
Anyway, your boss has more important things to do, so let's not talk about him, and besides, you don't like talking about him, I know.
Here's a solution to these couple of office miseries of yours – the Neck Rest Cushion with Speaker. This simply solves my problem and it looks cool as well. I am sure the new chick sitting right next to my cubie is gonna be my umm…best friend. (She just crossed right from the corner.)
So now enjoy your music and relax and work (not necessarily in the order mentioned).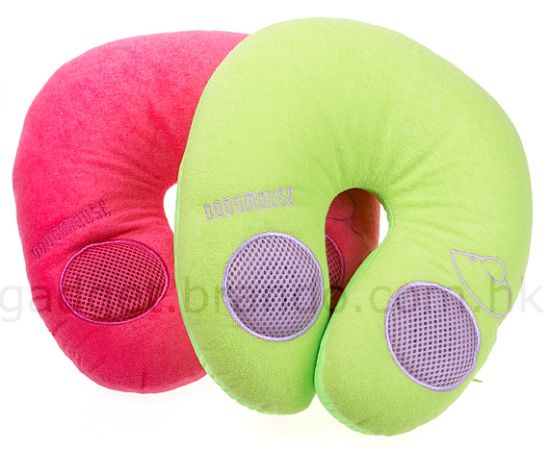 Via: Brando