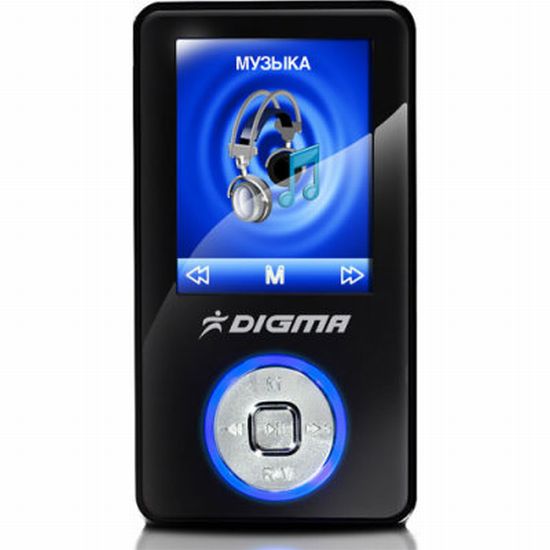 It's quite funny but I just realized that we don't hear of very many gadgets from Russia. I seek to correct this anomaly right here, right now. So introducing form cold Russian land is a portable media player called the MP635. This one's manufactured by a company called Digma.
Hey don't get me wrong but if this is from Russia, it does not necessarily mean that it will offer us something very different from the run-of-the-mill PMP. Sure enough, except a few interesting features MP635 has little exotic to offer. Basically the gadget has a 2-inch TFT that has 260k colors on offer. There's support for audio, video, image and text files. All the usual formats viz. Mp3, WMA, AMV, JPG, BMP and TXT find support in Digma Mp635. There's also the mandatory FM tuner for radio channels.
The interesting bit that I was referring to includes a support for LRC files, which means that as we listen to our favorite tunes (Russian or otherwise) we can read their lyrics along. The device is available with capacities of 1, 2 and 4 GB, which can be enhanced with a judicious use of microSD cards. By the way an iPod-like wheel setup sure has capitalist copy stamped all over. In your face communists!