You stick your keys in the front door only to see it fall off its hinges and collapse into the hall.
This is a good sign that the entrance to your home needs a spruce-up.
Like everywhere in your house, having an entrance without a sense of style is like Ant without Dec, fish without chips or Mr Muscle without cleaning products – while they still exist on their own, they're little more than shells of their former selves.
Even on a tight budget, sprucing up your entrance can still be a cinch.
Here are a few of your options.
Make a mat count
The mat is the focal point for any front entrance, and it could say a lot about the house you're visiting. Does it say "Welcome" or "Bugger off", for example? The latter may indicate you're not welcome.
But the mat has a more vital function – it stops people trailing their mucky feet across your carpet. Dirt Trapper mats are ideal for that muck-raking functionality. Your guests won't have a drop of mud on them, so you can tell fewer people to bugger off.
A lick of paint'll do the trick
If your door is covered in chip marks and water damage, you don't have to shell out for an entirely new one. A simple lick of paint on your door can give it a brand new lease life.
A few pointers:
Use waterproof paint to give your coating greater longevity.
Remember to paint your door inside. You don't want rain to ruin it.
Find a colour that's both welcoming and soothing. No one wants to face a garish nightmare after a day at work.
Voila, you've got a door to be proud of – and you've barely spent a penny.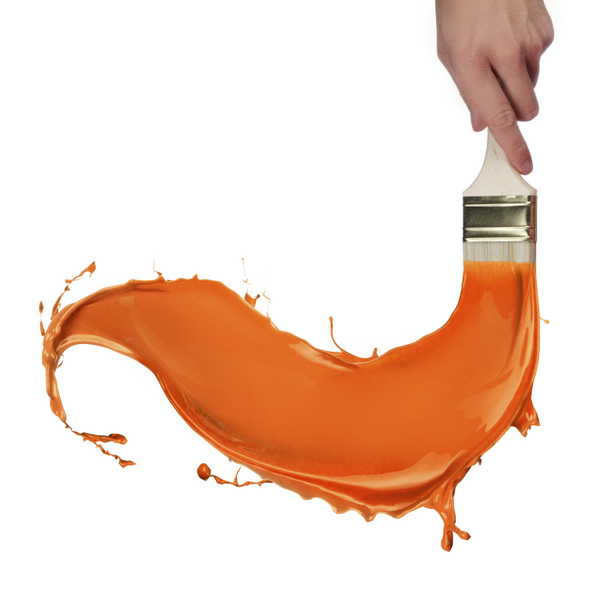 Plant life!
Have you ever imagined your home is a luxury cottage replete with winding pathway up to you front door and more flowers than a botanical garden?
There's nothing stopping that dream from coming true, even on a small scale. Invest in a few hanging plants for your door frame to make your entrance that little bit more palatable.
More than this, think about planting a few bulbs for roses. This'll take a while, bulbs take more than a season to fully grow, but the results will be exactly what you hope – a secret garden you can truly appreciate.
Article Submitted by Community Writer.