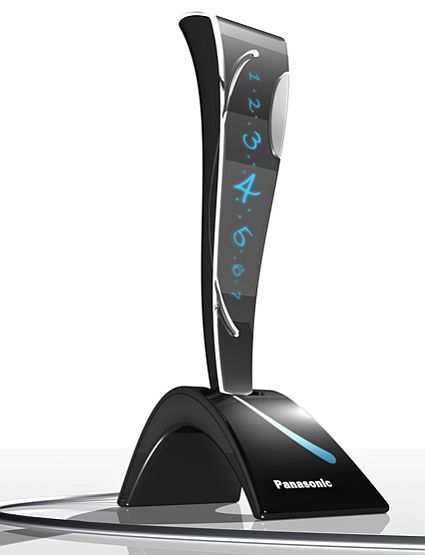 Everyday we wake up from our sleep, there is a launch of new mobile phone! Some are sick and some are just awesome – like this concept cellphone from Panasonic.
Christina Tapp, a young undergraduate student from the College of Fine Arts in Illinois, has designed this eye candy for Panasonic and is named "Art Nouveau."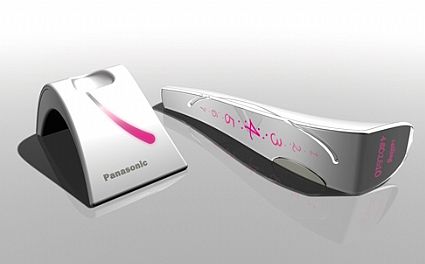 I can't say anything about the technology of this sleek concept cellpnone. Anyways let me guess, the holder is the battery-charger of this mobile phone with a Panasonic logo in front. Hold on…. I'm just guessing may be that's not true or may be one day my guess works out.
Anyhow, we can just wait and keep wondering – where is the screen, will it have an in-built camera, how much is the battery back-up… the list of questions is never ending.
Source: Gizmodo