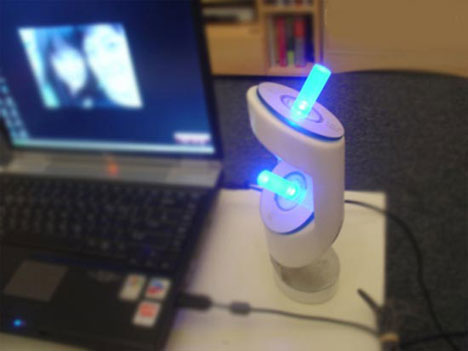 Here is a fresh attempt from UK based designer Kwang Hoo Lee to combat the ever-increasing space problem faced by the modern man.
His Light CD Tower is a CD tower plus lights to brighten up your desk. Using it would save you the trouble of keeping a CD tower AND a light on your desk. Long live multi-purpose items!

I wouldn't go as far as saying that this desk gadget is an ingenuous invention. Let's just say it might be useful when you are working late night and you can't switch on the overhead big tube because somebody else is sleeping in the same room or when you want to keep the lights low in your room. By the way, it is battery-operated.
The comments aren't very encouraging, as I expected. It's up to you to decide for yourself.
Source : Gearfuse