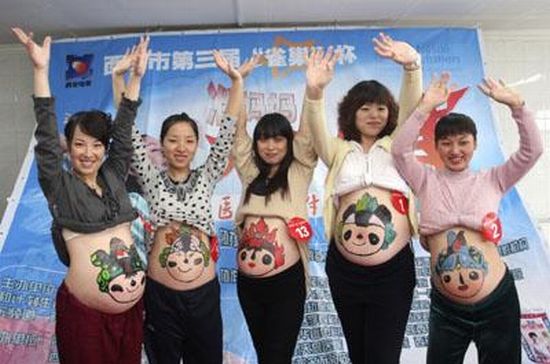 Well, the Olympics are over and my has it been a whirlwind of a ride this past few weeks. So many records were broken, new ones got made, heroes got crowned and losers went home crying. But my fav part of the entire circus is definitely the efforts all the fans make to commemorate the Games. Some people choose the auspicious day 08-08-08, the day the games opened, to bring babies into the world. And those who couldn't choose a rather different way to mark the day (above). As usual, haircuts were also used to make elaborate displays of the Olympic spirit.
Even kids got pushed into getting their locks chopped off in celebration.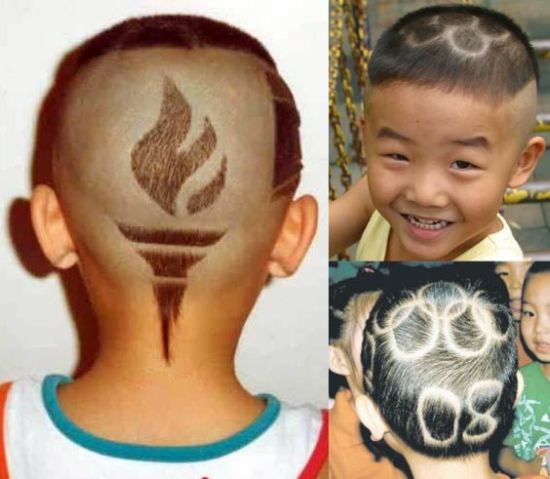 And it seems their mums weren't too far behind in joining the crazy Olympic fan brigade either.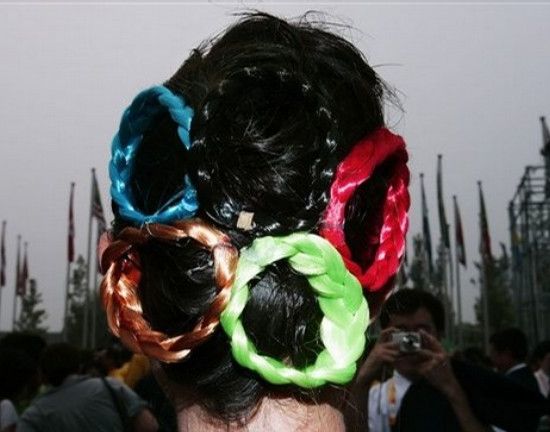 Of course no one really envies this dude for trying to pose as the Human Olympic Torch.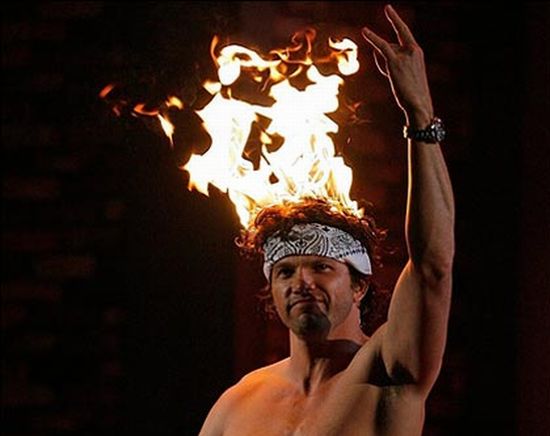 Or this excited fan who got miniature flags of all the countries participating in the event pinned to his head.
But I suppose they were still better off than this guy who stuck a whole 2008 pins in his head and face to show his devotion to the Games.
Those Chinese daredevils too went from performing mid-air kung-fu stunts to downright outrageously dangerous feats like trying to ride bicycles with wheels aligned like the Olympic rings!
And since the Olympics were the flavor the season, the fashionable crowds too jumped in with their own tributes. Though I'd certainly prefer the cool jeans over the over-sized hat and the neck breaking gigantic Olympic medal pendant.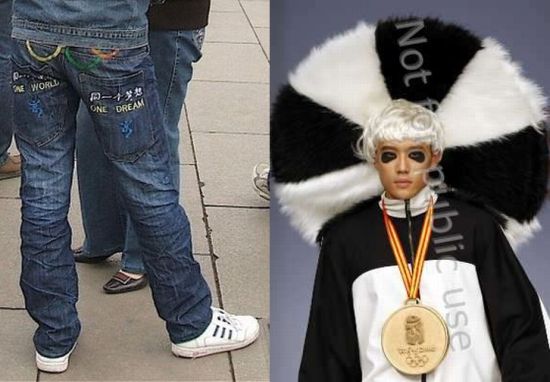 Some fans, however, decided to mark the historic event with something a little more, er, permanent.
Though it really makes us wonder if they'll ever land a date after the games are over.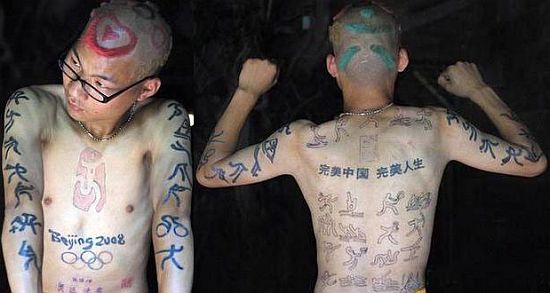 This guy totally reminds me of the Human Background from this story by Saki. I just hope he doesn't suffer the same fate as the guy in the story!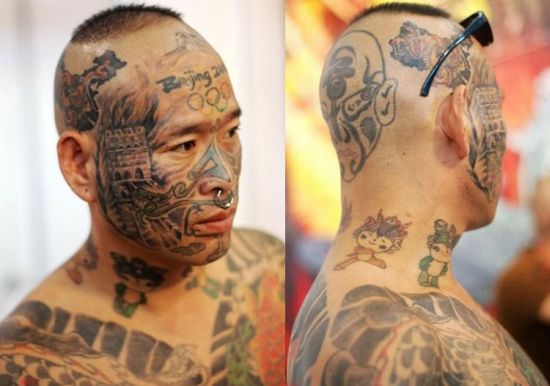 But the cake really has to go this guy for wearing the most elaborate Olympic headgear ever designed. And I bet it's gonna leave him with one hellava headache after the Games are over!