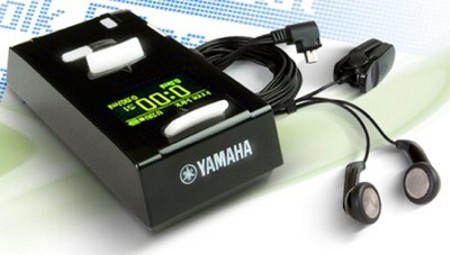 Yamaha's BODiBEAT is the ultimate music player that comes with an artificial intelligence. Literally, the BODiBEAT can sense your heartbeat and play the music accordingly to synchronize the music with your workout.
BODiBEAT is a future generation music player that comes loaded with workout management features. It's unique technology lets it select the tempo of the music to play the beats as per your footsteps. It features four music modes to match your activity and mood. Just tie it around your arm and let it take care of the rest.
You can load it with your favorite songs or just enjoy the pre-loaded electronic mixes. BODiBEAT can even be used as a simple music player with regular operating features. You can have this ultimate workout companion for $300.

Click here for more details.