Have you ever thought of the uses your bathtubs can be put to? If not, let me suggest you a handful of cool ideas. Won't say you should do that, still these images deserve a furtive glance for sure.

How about this one to start with? Gone fishing in that dinghy or need a shower… Well, he has one attached!

This bathtub tricycle seems cool. Just forgot to affix a steering to that!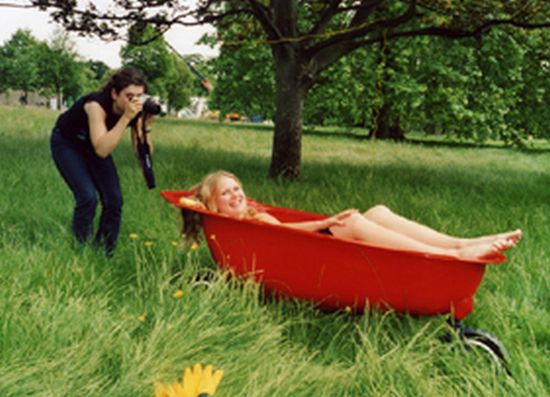 Now, it's what you call techno-recliner! Bathtub transforms a computer room into a spa.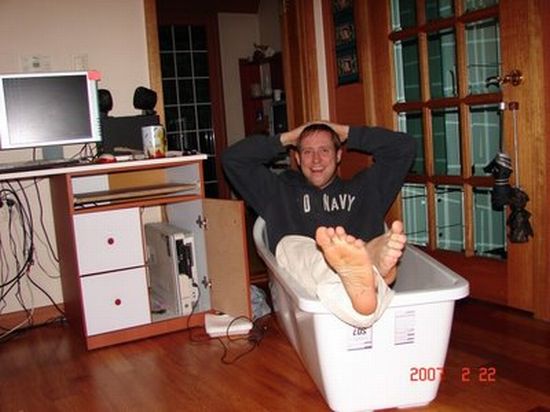 Not always you find such creativity. Mobile bathtub; I'm impressed…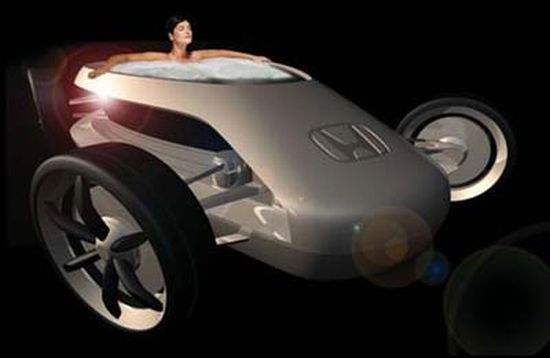 Carving furniture out of the bathtub seems sensible. What say?

Get, set and go! Just fasten your seat-belts; it's a dead end to the fore.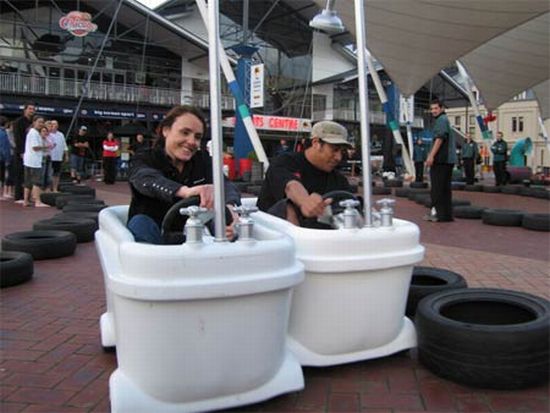 In any case, this vintage bathtub car deserves a place at some Auto Fair. Just kidding…

Unpleasantly disgusting! Could you justify it? Mother Mary deserves a better place for sure.

I do appreciate artisanal skills of the maker. Great job!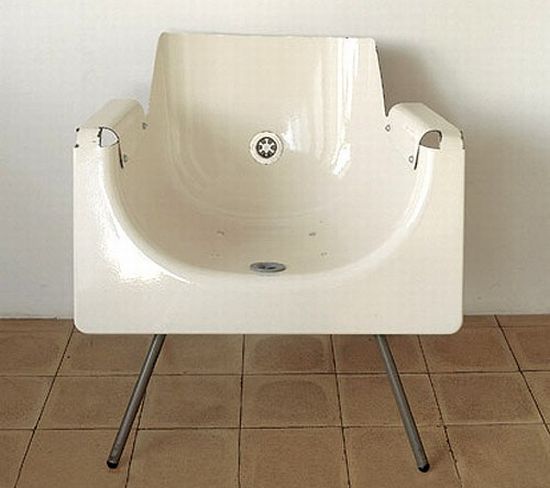 Piglets-driven-Sledge; do you need one?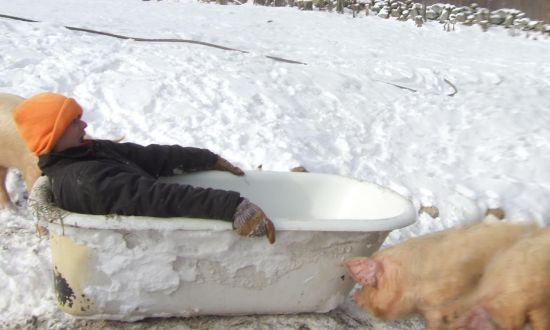 Great pick-up, zero maintenance, eco-friendly 'Bathtub-Racer'. Not to miss, broader tires for better grip on the road; bathe while you drive!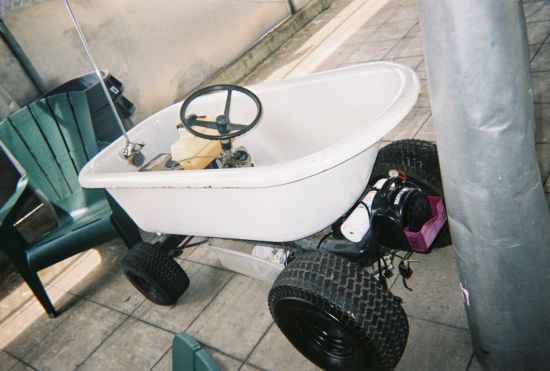 Did I tell you none of these images are unreal or fake? Now, believe it or not!