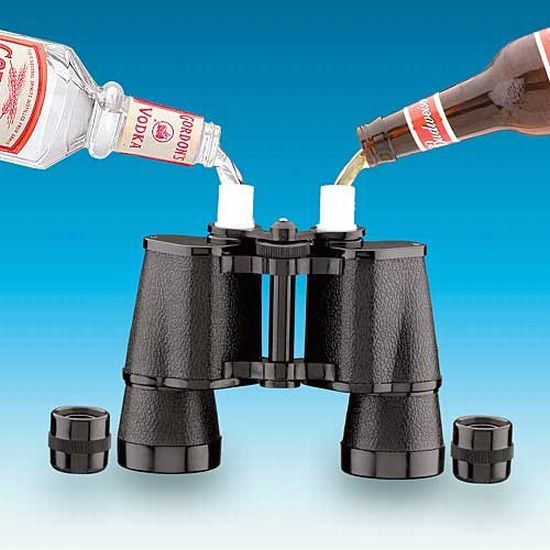 Imagine yourself carrying a regular set of binoculars to the picnic, or opera, church, golf course, sports tournaments or wherever. People wouldn't give it half a thought. Now imagine yourself unscrewing an 'eyepiece' of the binocular and start drinking from it. People are bound to stare.
The Binocular Flask (Barnoculars) is one of the cutest things I have come across lately. It doesn't need any further explanation. The picture says it all. A super cool bottle to carry 16 oz. of your favorite beverage. In fact, you can carry two beverages in this. Simply unscrew an 'eyepiece' and take a swig. Cool or what? To complete the binocular, funnels and straps have been attached.

A great gift for friends and relatives who would appreciate fun ideas. Otherwise, get it for yourself. You know you want to. I will give you another reason, if you want any, to buy this. When ordered from Fun Ideas, you get it at discounted price of $14.99. And it will be yours in 24 hours. Go ahead, grab it.