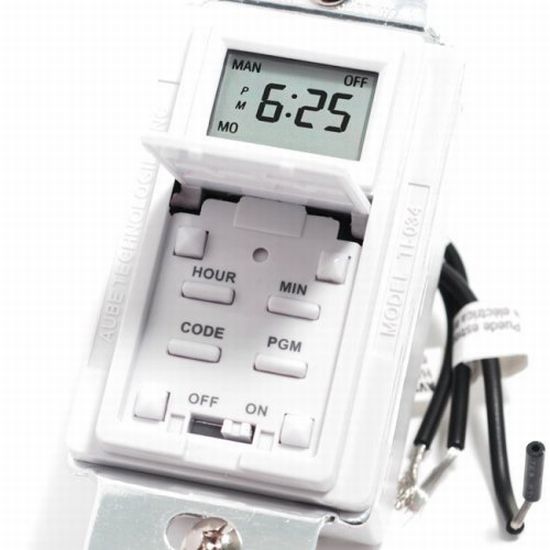 Now you don't even need to switch your lights on and off! Even that 'worry' is taken care of. Aube Solar Timer Switch 40-500w takes care of all that. It switches itself on and off with sunset and sunrise in your area. So no more coming back in the evening to an eerie, dark house. The lights are already on to welcome you! Moreover, it's a safety measure too as it gives the impression that you are home to those who'd prefer otherwise. It goes off with sunrise, so no more leaving the lights accidentally on when you leave home in the morning. The wonderful tool is even sensitive of Daylight Saving Time. To enjoy these benefits, all you have to do is enter your city's longitude and latitude as in the included guide book.

It can control incandescent, halogen or fluorescent lighting. The timer may be used for a single pole, an existing 3-way switch or a new 3-way switch installation. Power failure? So you will have to reenter all the details, right? Wrong. Pre-installed rechargable battery makes sure that you have to enter the specifications only once. I like the Decora-style, compact design of the white Timer. What I like best is that it looks really simple, with the minimum number of switches. Too many keys confuse most of us, don't they?
Buying the Aube Solar Timer Switch 40-500w makes you poorer by $39.99.
Source: Gadget Grid