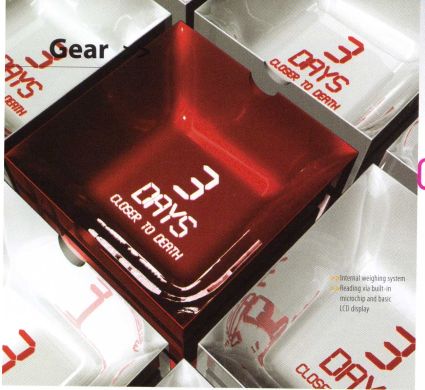 If you are a smoker and no amount of persuasion has made you quit this awful habit, then you have to try this one out! It's as simple as buying an ashtray, and before you think I'm indulging you further, do take a look at the product.
This freaky looking thing is an ashtray that keeps track of the exact number of seconds, minutes, and days the smoker has reduced from his/her dear life, due to smoking. Well, it does not have any kind of complicated computers fixed inside, but senses the quantity of ash inside the tray.
If this doesn't scare you then I guess the bloody-red color will, which surfaces when reached critical mass.
You either get rid of the no-good habit, or try turning colorblind in order to continue smoking!
Via: ddsquare