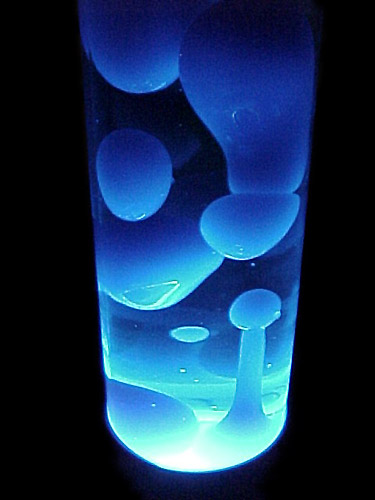 Dancing bright lights and good music — what else do you need to rock the dance floor! The new tube Psychedelia, named quite intelligently, iTube spreads bright-colored lights around with its dancing sparkles, if plugged to an iPod. It plays your music and looks quite amazing.
The iTube from 'Aquallusion' not only to iPods, but can also be plugged to anything with a music source output — say for example, your MP3 or CD or DVD player. Quite evidently inspired from the bamboo rain sticks, these lights enchant you with the tinkle of water and create light-illusions of dancing on the flowing streams.
If we are not too old to enjoy the bright-colored lights, then this one will give us quite a smooth eyewash. iTube will add extra gloss to your pet corners, while you enjoy your favorite music. If we go by the inventor — it is the latest and greatest gadgets of light and sound.
Image: Elated
Source: Switched