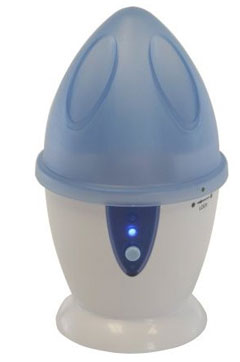 Is your special one a cleanliness freak or a Monica Geller straight out of that classic show F.r.i.e.n.d.s ?? Well if he/she is one then we have the perfect gift, all wrapped up and everything, for them! Lately if they have been obsessing about their toothbrush then you got to thank god for the iTouchless UV Toothbrush Holder & Sanitizer. It eliminates unwanted and harmful germs from your toothbrush by using a UV-C sterilizing lamp that kills up to 99.9% of them.
The features are to die for, the whole cleaning process with a 99.9% success rate takes only about 7 minutes. It can give the treatment to four toothbrushes at a time, so the whole family is taken care of. UV-C lamp is predicted to last a good 6 years and works on AA batteries that will last upto 3 months if used twice a day!
Priced at $21 at Amazon, this little technological giant is a boon for your pearly whites.
Via: GearPatrol