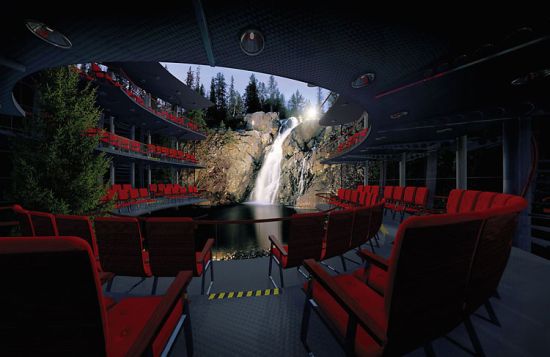 It seems like my strenuous
research work has turned out to be fruitful as I found really very interesting
piece of news that I find worth, hence trying to bring it forth to the concerned
people with the help of small write-up. I am talking about Ilkka Halso – a
Finnish artist, whose work examines the conflicts between our natural and built
environments and ultimately how we act to save and/or destroy both. Halso's possible
zoological future future concept 'Amusement Park' depicts a futuristic world where
nature is incapable of serving its natural purpose and acts as nothing more
than an amusing thing. Featuring his intuitive work, GOOD Magazine highlights
few of his words that sound like this:
If there's a small
upside to global warming, it's surely this: After centuries of neglect and
skepticism, we've finally come to appreciate just how real—and personal—our
connection to the environment is.
Honestly, I am bound
to fall ally with guy here, who truly says that after losing wealth of environment,
like zoo animals, nature will be on display in the form of amusement parks.