Many animals have become a part of history through their inspirational services. They have played an important role in defeating the tough situations and enemies of their master. Let us read about some amazing pets that gained recognition for their bravery.
Balto, the sled dog
Balto, the Siberian husky breed saved the lives of many individuals in Nome who suffered from diphtheria. Actually, this sled dog led his team in transporting antitoxinfrom anchorage in Alaska to Nome that was an antidote to fight the disease.In memory of his services and leadership, Iditarod trail sled dog race is held every year.
Shrek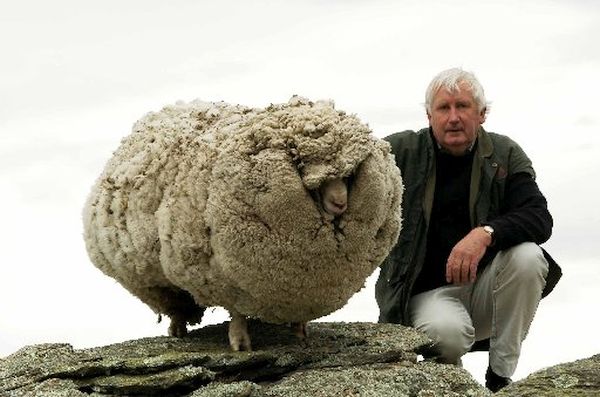 Image Source : Netdna-Cdn.Com
Shrek was a Merino male sheep born in Bendigo station in New Zealand who moved to Central Otago on the South Island and survived with little food for six years. The sheep was found in 2004 with 75% wool covering the body, as it was not sheared for so many years. The wool could make suits for almost twenty men. Shrek became famous and was taken to meet the Prime Minister at the Parliament. Thereafter, the fleece was auctioned for children's medical charity and earned around 150,000 dollars.
Napoleon's horse Marengo
Napoleon was a proud warrior to own a grey Arabian horse Marengo who fought several furious battles with him including the battle of Marengo. The victory in this battle made Napoleon the ruler of France and earned the horse name and fame.
Pelorus Jack
Pelorus Jack was a famous dolphin in New Zealand that helped ships to follow a specific route and complete the journey. The ships would specially wait for Pelorus Jack to appear and guide their way ahead. The dolphin helped the ships through the channel from 1888 to 1912.
Cher Ami the pigeon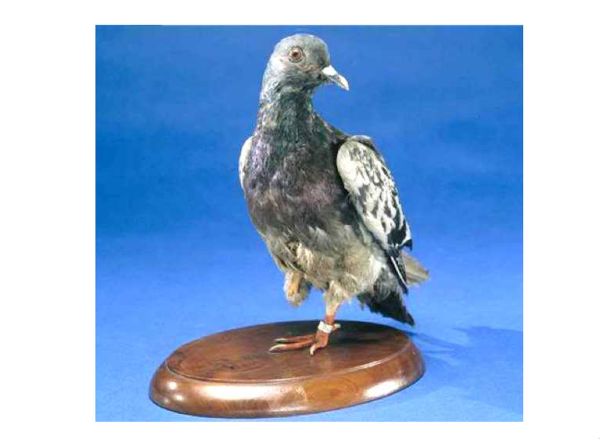 Image Source : Listverse.Wpengine.Netdna-Cdn.Com
Ami was among other six hundred pigeons that were trained by the US Army signal corps for messaging duties. Ami flew for around twelve important missions and his last mission took place in 1918 during the Battle of Argonne. With a wound on the chest, a blinded eye and one leg hanging off, Ami successfully saved the life of more than two hundred men.

Chetak, the warhorse
Chetak was the brave horse of MaharanaPratap who showed his brevity and loyalty in the Battle of Haldighati. The horse helped Rana Pratap till the end and served as a life savior in many battles.
There have always been instances of great animal and human relationships. With the aim to make this relationship a success the loyalty, bravery and selfless services of these animals have made them a figure worth recognition.