Physical repositories of knowledge could be used as a raw material for creating amazing artworks, not necessarily in the form of canvas always!What else can better mimic delicate exoskeleton of butterflies pictured above? If this is enough for a kick, then i've few more to watch for, check out some amazing piece of paper art after the jump.
Is this what we call "fairy-tale coming to life"?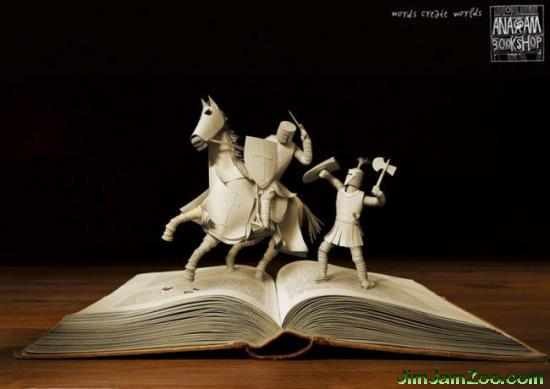 Splashed legs on mud pond!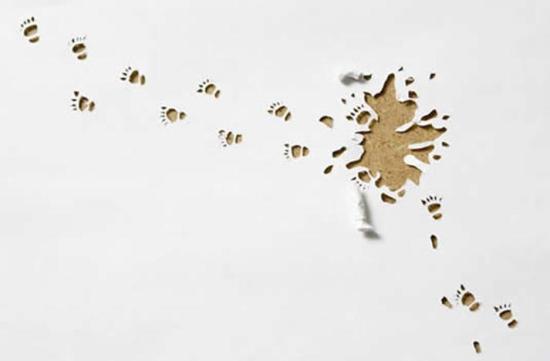 Lonely dancer in the ballroom indeed!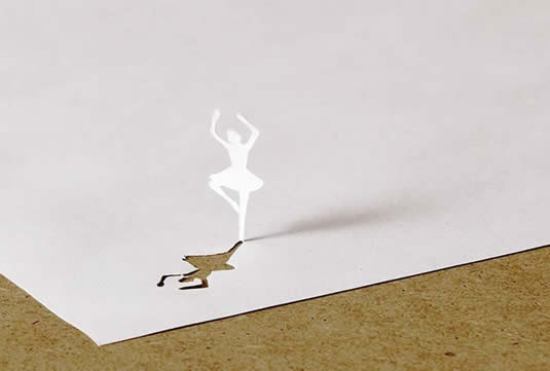 Past is dead!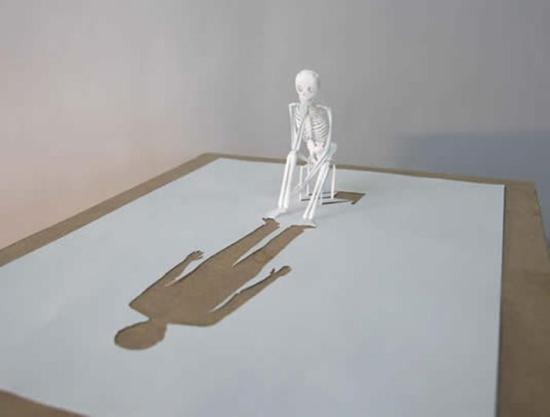 Every end has a new beginning!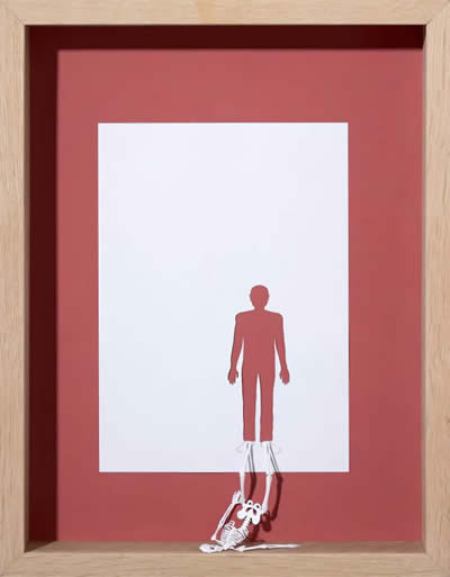 Falling man grasps at a straw (or shadow?)!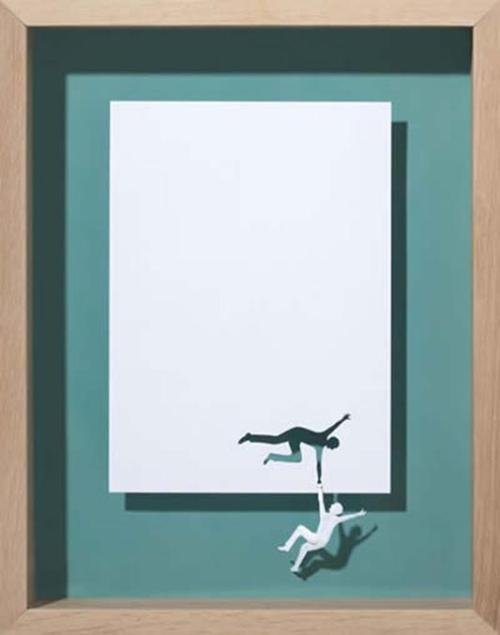 Haunted mansion!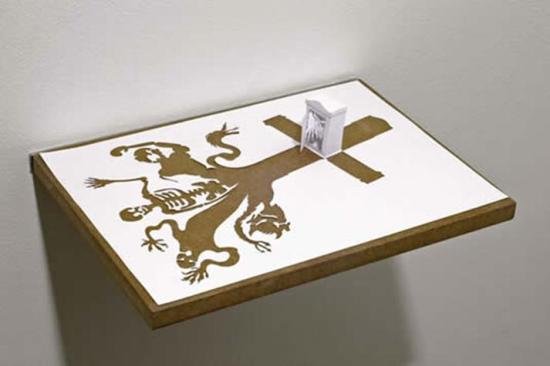 Expect princess to stand near that window?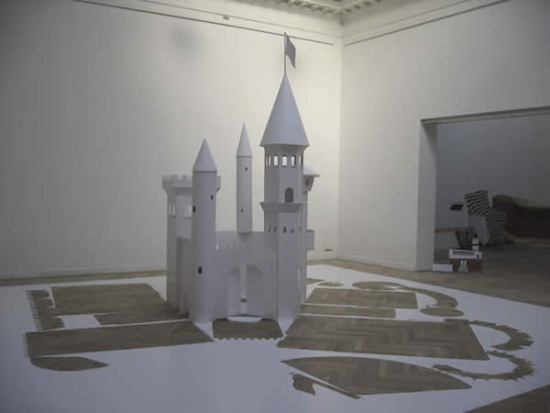 Is this paper Taj less magnificient?
Sweet home amidst hills!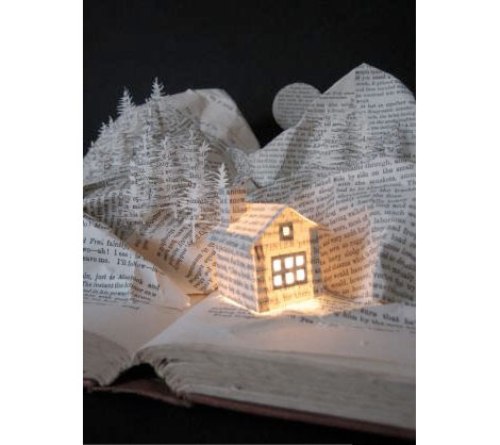 Sorrow of shading off those paper leaves!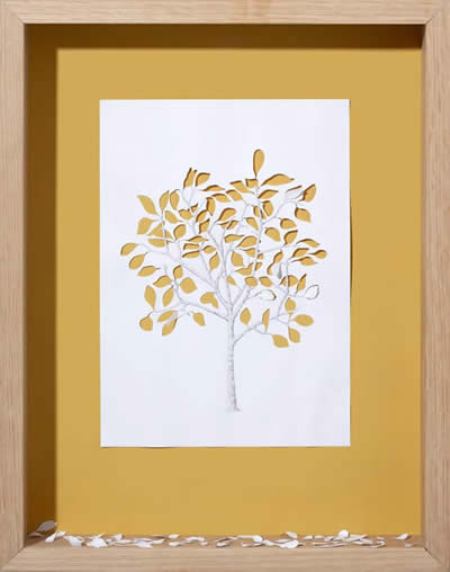 How long the smoke arouses?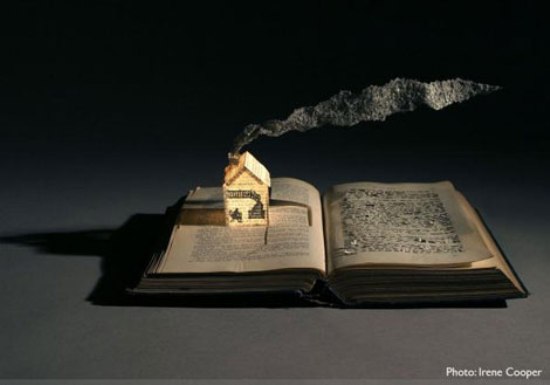 Looks like Middle-Eastern settlement!
Alaskan Winter?

Perhaps, when a seedling fell into botany handbook!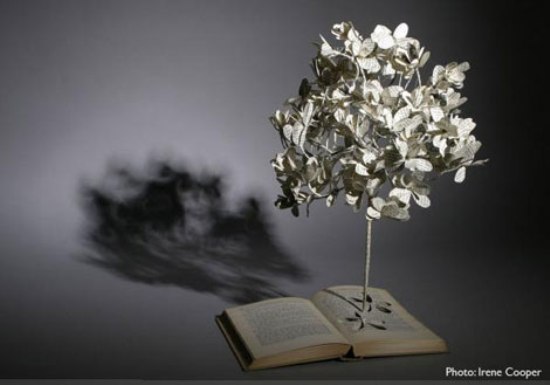 Rigorous work-out going on, aah?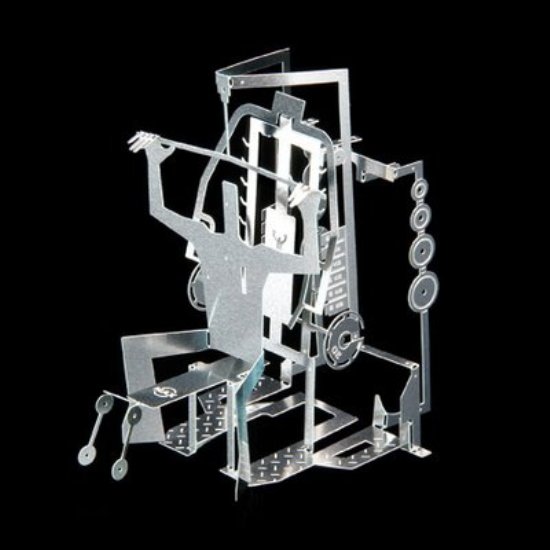 Last but not the least, this one cannot cause destructive mayhem!