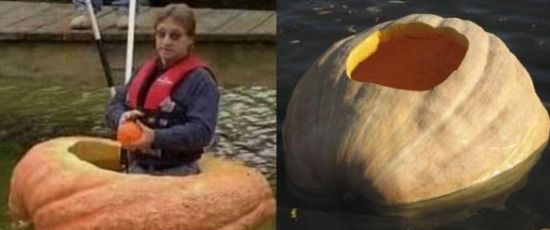 A pumpkin boat sounds a very cool thing to all of us, but it isn't just fun when you think of conquering the Wisconsin River in this freaky dinghy. And JR Hildebrandt wants to do just that! He wants to conquer the mighty river in a 760 pound pumpkin so as to raise charity money for children. He would use the raised money to send a few children with special needs, to their dream destinations. The eight day affair won't be a walk in the park, but, he is kind off a professional and he also has our good wishes to get the noble deed done.
Via: Telegraph

Related Cool Stuff:
His purpose was similar indeed.
Craig Fitzgerald paddling his pumpkin on Long Pond.
A mouthful of them.
This giant pumpkins were apparently used in a 'pumpkin boat' race in front of Ludwigsburg Palace