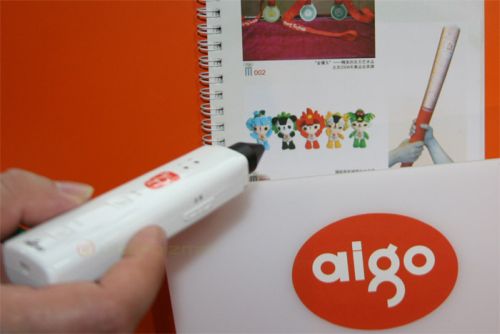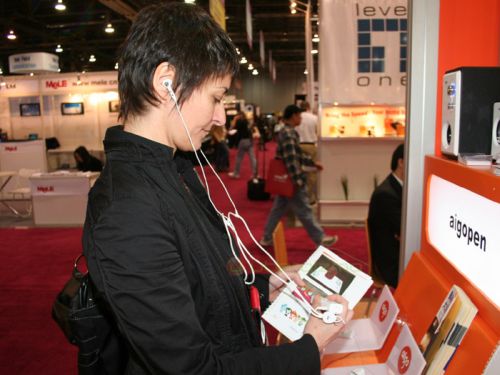 A Pen is mightier than a sword, but now lets modify the saying a little to fit our requirement. A pen is mightier than a say for example an MP3 player or a Walkie. No kidding! Check out the Chinese storyteller pen called the 'Aigopen' from Aigo, which is one of the leading brands selling storage devices, PMPs and MP3 players in China. In CES, 2008, Aigo recently unveiled this unique pen that is already available in Chinese market since Dec '07.
The company whose name looks like the anagram for Shakespeare's one of the most famous creation 'Iago' is looking for distributors to make this pen available in US markets as well. The unique thing about this pen is that it tells you stories. Just like your grandma must have done. All you have to do is to point to any character in a calendar than comes with it, and you can hear a story with the earphones on. The earphones have been designed and made to compliment this pen, Aigopen. You have the option to change the language with a simple push of a button.
This pen is already in demand in Chinese museums. The company is looking for potential market outside China as well. It will prove a great learning item for kids, who can learn by means of listening to stories. The storyteller pen has definitely the potential to be a rage among kids.
Now, if your kid is crying for a bedtime story, all you need is to get hold of one of this. I sincerely doubt though how many parents can resist the temptation not to listen to it themselves. It will definitely carry forward the losing grip of story telling tradition.
Source: Ubergizmo