Introduction
Japanese Cafe Ki and the Italian Caffé Florian feature an exquisite interior decor in addition to their unique menu. Here are 6 of the most elegant cafes that you need to go have a cup of coffee.
6 Cafes With Eloquent Interiors
Bar Topolski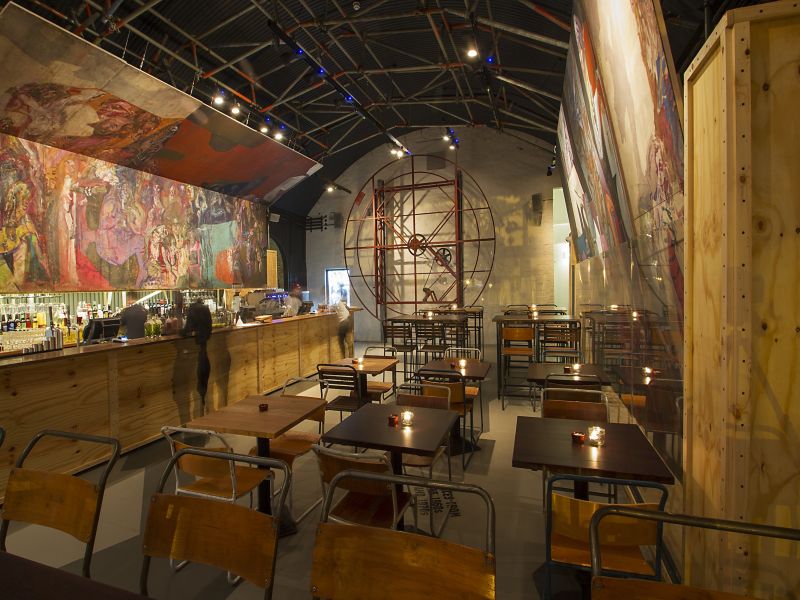 Image Source : s3-eu-west-1.amazonaws.com
Featuring Polish artist and illustrator, Feliks Topolski's greatest artistic works is the Bar Topolski in London. The bar pays homage to its artiste resident and is located near the Waterloo railway station. Most of Feliks' drawings and paintings were exhibited in the same railway. The interior of the café is fashioned by B3 Designers.
Cafe Confeitaria Colombo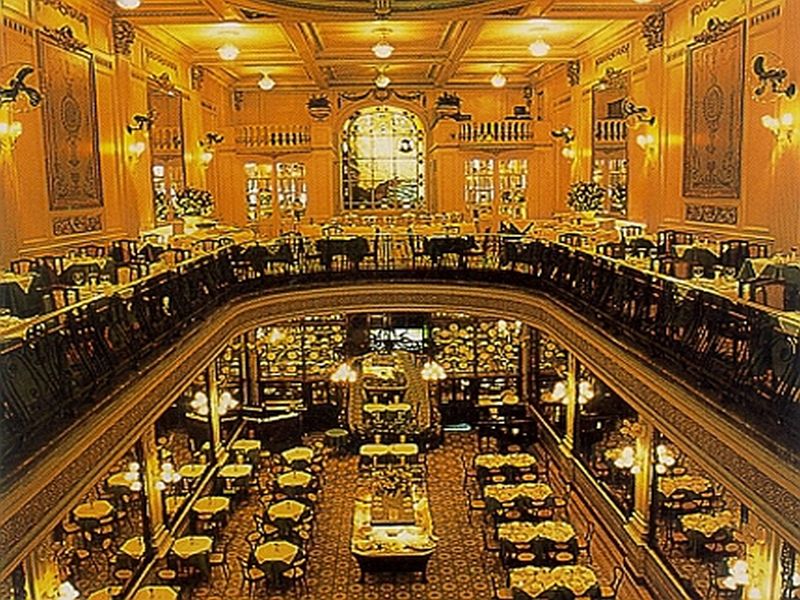 Image Source : rio.com
Famous for its Brazilian and Iberian food, Cafe Confeitaria Colombo features brilliant interiors made from materials exported from Belgium, France, and Portugal. The place was popular among the city's upper-class during the 20th century. The cafe hosted several balls and cultural events during those times.
Cafe De La Paix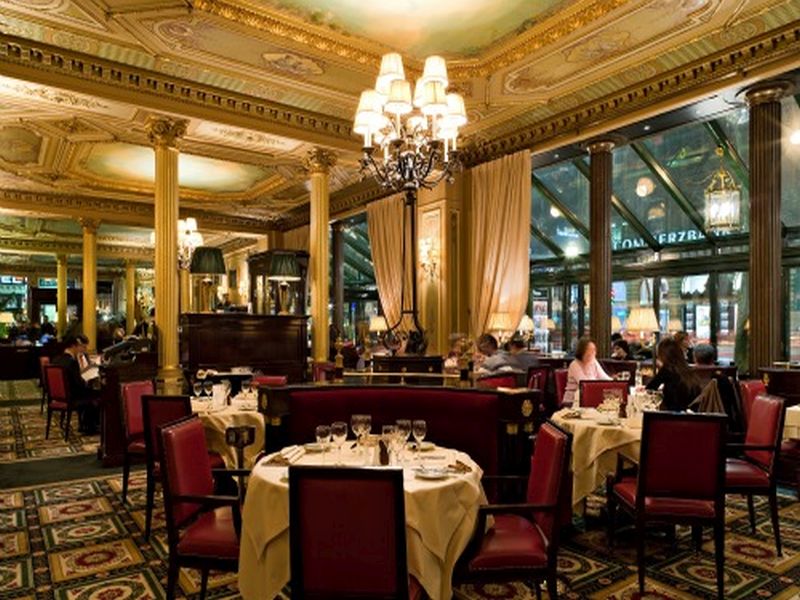 Image Source : parisperfect.com
Among other scenic cafes like the Café Flore and Les Deux Magots in Paris is the elegant Cafe De La Paix. Built by the same architect who built the famous Opera House present in the city, the coffee shop is decorated with gilded walls, tables made from marbles and a stucco ceiling. The interior of Cafe De La Paix is believed to be the most exquisite décor you'll found in the city of love.
Cafe Ki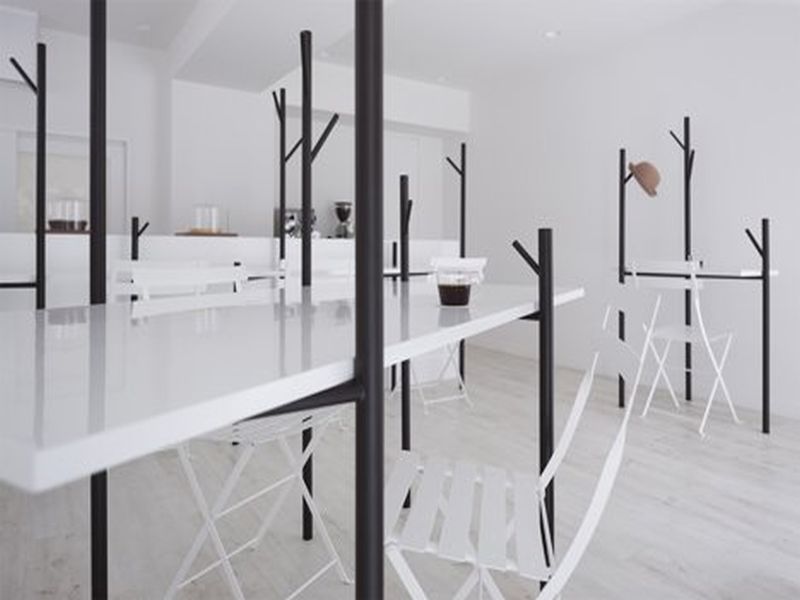 Image Source : dezeen.com
The Japanese Cafe Ki is a serene espresso bar to enjoy the peace and of course, a cup of coffee. Coffee-colored poles made from wood and tables with steel tree-shaped legs fill the place. You can hang your coats and hats on the branches of these steel trees. In fact, Ki is the Japanese word that infers trees.
Caffé Florian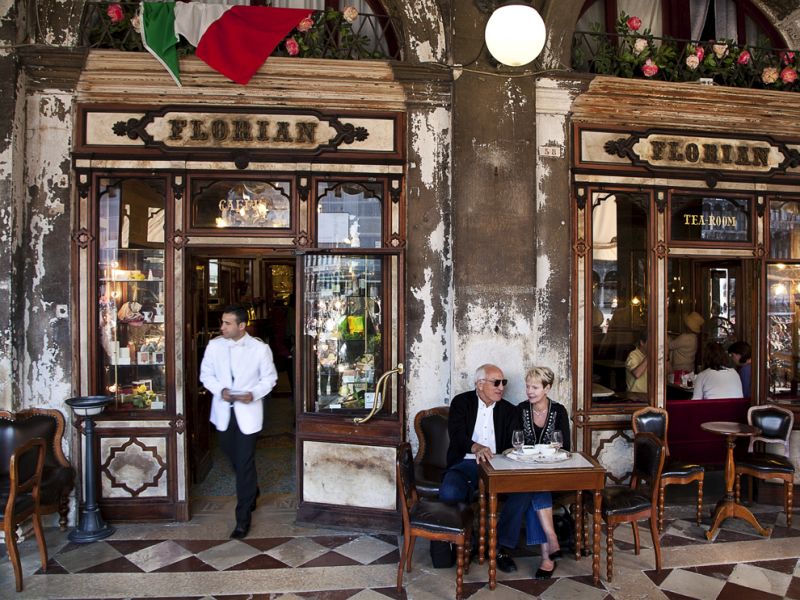 Image Source : images.nationalgeographic.com
Venice is full of historical monuments and cafes, one of which is Caffé Florian. Jam-packed with medieval frescos and designs that take you back to the 18th century. The place is best known as a hub of several celebrated artists and writers. Ever since the late 19th century, the café is known to host a contemporary art exhibition called Venice Biennale from time to time.
The Cake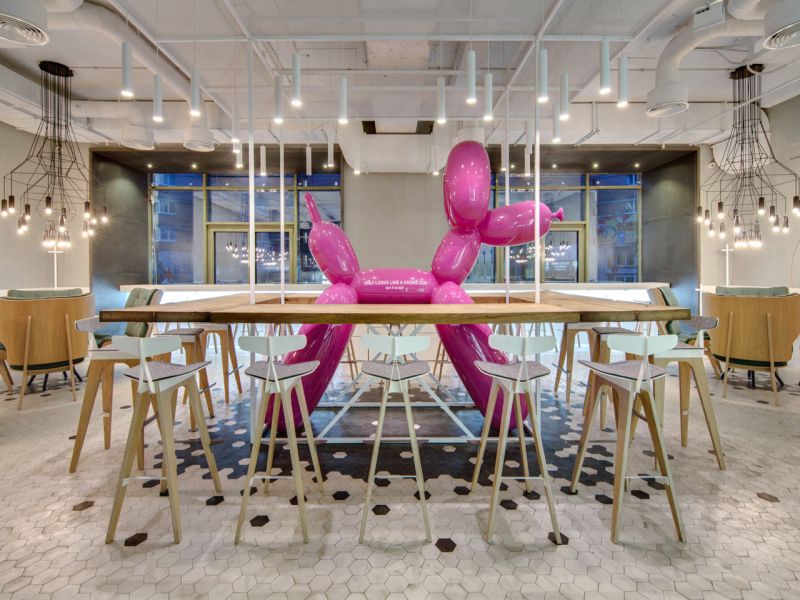 Image Source : 2.design-milk.com
Every detail at the Ukrainian pastry shop The Cake is carefully picked and placed. Other than featuring the floor covered with 10,000 unalike handcrafted tiles, the cafe showcases some of the unique and lively bathroom ornamentations. A cool pink balloon animal sculpture is installed at the location to pay homage to artist Jeff Koons.
Summary
It's surely a delight to have the opportunity to have a cup of coffee at any of these intricately designed cafes.