When it comes to choosing a gift for a woman, jewelry is almost always the best bet given that you want to get it right. It's not only personal and timeless but it can also make a special occasion extra special! However, with so many varieties of jewelry out there, you may get confused while picking the right piece. To make things easier for you, we've made a list of the top four things to consider when gifting jewelry.
1.    Her Taste in Jewelry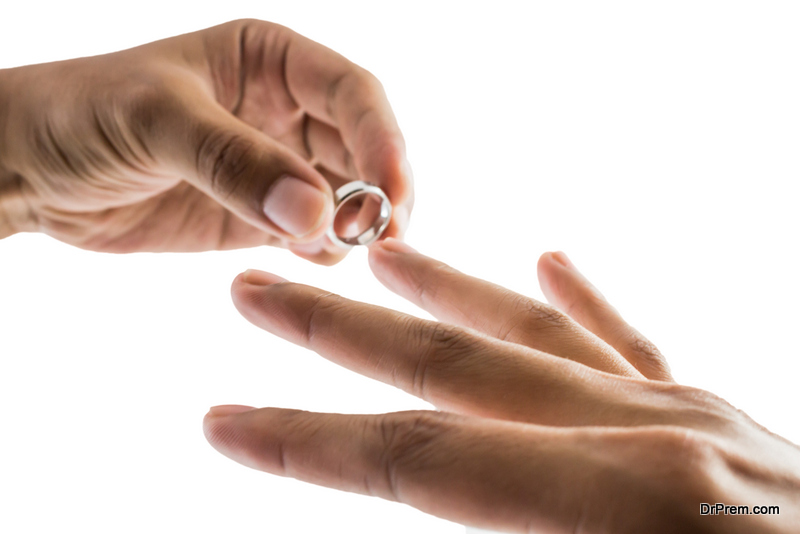 The key to getting the perfect jewelry gift that sweeps her off her feet is to look at her current fashion style closely. See what type of jewelry she likes and what she thinks is not her type.
While some women like to layer up with small, delicate items, others like to keep it simple with a statement piece or two.
Do you see her going gaga over thin-chained pendants or large, modern cuff bracelets?
Which jewelry item she seems to not get over in her collection?
The answers will lead you in the right direction!
Women's taste and choice in jewelry is actually an expression of their inner self. Get down to that level and go for a jewelry piece that compliments her style and highlights her personality.
2.    Don't Miss Those Subtle Hints
If she loves jewelry, there's a good chance she has some item on her wish list. And if you're smart enough to pick on a subtle or not-so-subtle hint, picking the best jewelry gift for her will be really easy for you!
When you're with her, consider paying close attention to her verbal reactions or facial expressions when she sees a jewelry item online or on the TV. Note what she likes and consider getting her something that you're sure she'll love.
Remember that gifting no jewelry is always better than gifting the wrong piece of jewelry!
3.    Her Choice of Metal Color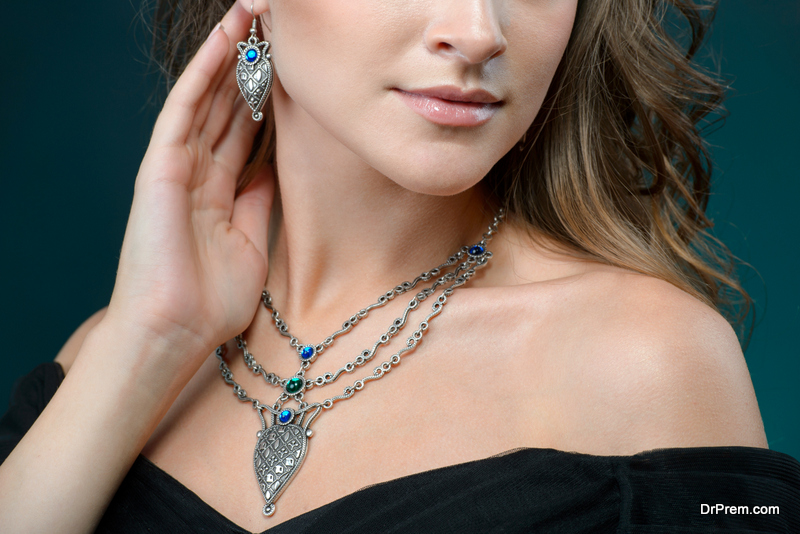 The metal color of the jewelry piece is a crucial thing to consider when choosing a special gift for her.
Some women like their jewelry in gold, some like wearing silver pieces, and others think the unique rose gold hue suits them better.
Some jewelry items even combine two shades together.
Before you pick a jewelry item for her, make sure that you know which category she falls into. If she tends to stick with single-toned pieces, don't try to experiment by gifting a dual-toned one. There may be certain metal colors that she thinks don't compliment her skin tone so make sure you've got your research done!
4.      Think of Engraved Jewelry
Is she someone who loves personalized pieces?
If yes, consider getting a sweet message, a special date, or perhaps her initial engraved on a jewelry piece. Just make sure that the piece has enough space for the inscription.
Most women are sentimental and like to hold personalized items close to their heart. So, an engraved jewelry item may be a good idea if you want her to forever treasure your gift.
With these tips in mind, it won't be difficult to find the perfect jewelry gift for your loved ones. If you're looking for something unique, timeless, and extra special, consider getting her a beautiful jewelry boxes – these items may pleasantly surprise her while offering the ultimate combination of style and practicality!
Article Submitted By Community Writer