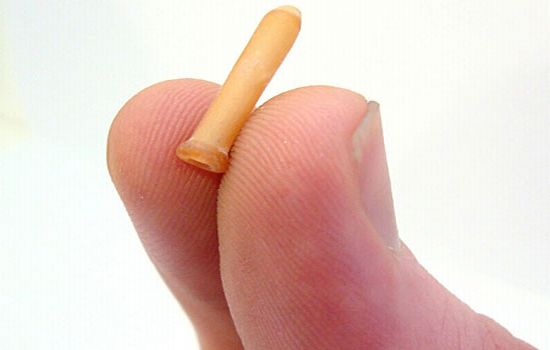 Punch: 0.6in condom promotes safe sex
Theme: Use condoms, stay safe!

My take: Though, this is about safe-sex promoters educating young people about HIV and the importance of condoms, but the funny part is that they came out with a 15mm (0.6 inches) long, 3mm (0.1 inches) condom to go about their deed. I feel, they should have rather gone for a huge one, if awareness beith the crux, instead of something that's so tiny when compared to the agenda. Anyway, a 0.6in condom looks great!
Via: Metro