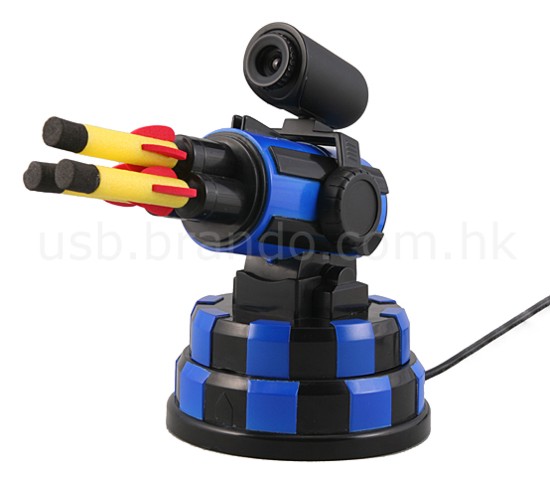 The USB MSN Missile Launcher is the latest arsenal to come out from the artillery of Brando. A successor to the much acclaimed USB Wireless Missile Launcher, it lacks the wireless advantage but comes equipped with an integrated webcam. It is a fun way to wage a hi-tech internet war with your MSN buddies.
The missile launcher can shoot missiles up to 15 feet at an extremely fast pace. You can move the missile launcher left, right, up or down with simple mouse gestures. The pre-recorded sound effects further add to the drama. Accessories include three foam missiles and a target. Compatible with PCs running on Windows XP/2000/Vista.
The USB MSN Missile Launcher costs $49 whereas a pack of 3 spare missiles will cost you another $3. Preorder yours now from Brando.
Via: Engadget