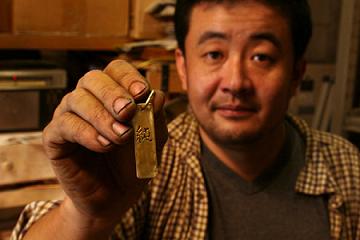 It is only a wrist watch, world over millions have been wearing, discarding and changing wrist watches since the past several decades. What is so great about the latest Steampunk watch series from Suekichi, Japan? Well it is a watch but it is a steampunk watch and that is what makes all the difference.
At the first glance the gadget looks like something out of the world. First time viewer would wonder whether it is a prop from the set of sci-fi movie Dr.Who? or even a wrist version of H.G. Wells' Time Machine? No… no… it's a real working steampunk style watch created by none other than Japan's Haruo Suekichi, the globally famous watch designer.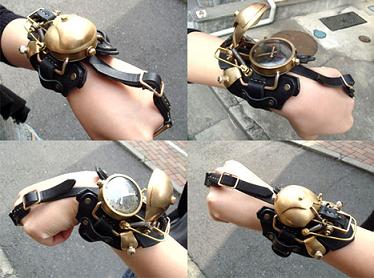 Steampunk watch has been dubbed the Pack Man, but Suekichi has created thousands of different models of steampunk watches over the years from his tiny Suekichi Factory studio in Tokyo. And though he has maintained low profile, his watches have made him famous and a cult figure among watch aficionados.
In a recent interview, Suekichi said he would like to sell his watches in American stores and there have been quite a few enquiries. But personally he was quite happy to sell his watches online and not interested in any global launch of his meaty looking stylish watches. These futuristic looking, trendy watches are priced affordably, starting from 10,000 yen ($90) and can be ordered over the internet. So what are you fashion conscious readers waiting for, log in and order here.
You could be flaunting your own Steampunk watch soon.