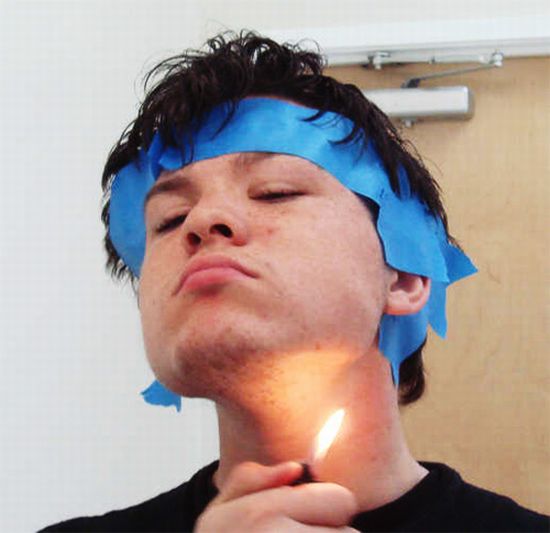 Alright, I'm gonna divide this article into two – one for teenagers who've just started to hit puberty, and the other for those who've already crossed their teens, and more. Okay, if you're a teenager wanting to shave using a lighter i.e. fire shaving, you've all the reason to do so, because:
•Teenage is all about experiments.
•Teenagers think they are the smartest of all, while the rest are fools.
•If your dad uses a razor, you have to outsmart him by using a new technique.
Whereas, if you fall in the smarter bunch, I would advice you to use a razor/trimmer and get acquainted with modern day gadgets, rather than acting like a wannabe stone-ager.
Thanks: Ben (LikeCool)