Doll House is something you all must have played with in your childhood but the dollhouses you are going to see in this article are in no way similar to the dollhouses you know. They are classic, so stylish and eye pleasing that you would not help but feel like owning one at the earliest.
The Bosdyk Dollhouse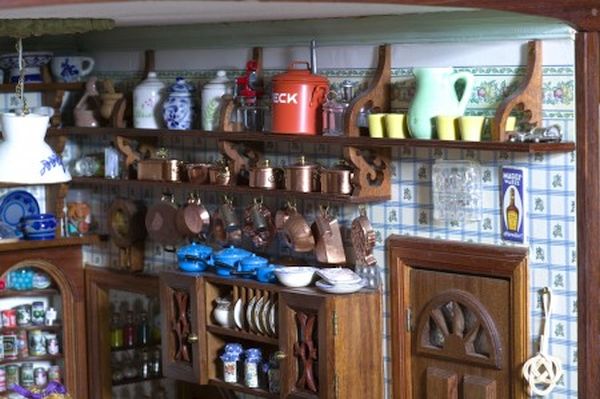 The Bosdyk Dollhouse is a result of Frans and Christina Bosdyk's eight-year long dedication. It took them 15,000 hours and a lot of money to prepare this 17th century Dutch dollhouse. This dollhouse has five levels and has twenty rooms, the interior decoration of all these rooms depict aspects of Dutch and Austrian life ranging from the 19th century to the 1950's. This makes this dollhouse a perfect gift you can give your child that will work as a window into the past.
Tara's Palace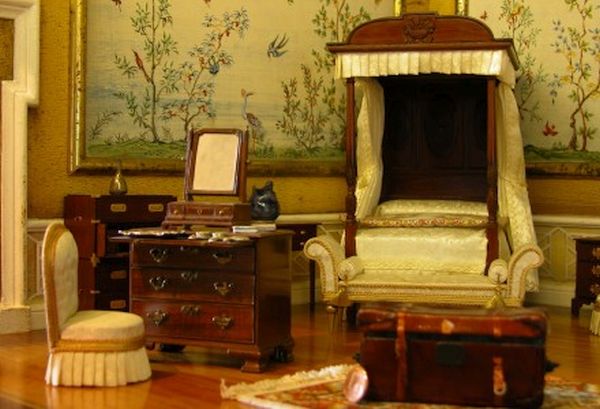 Tara is a fairy princess and the Tara's Palace is a dollhouse you get to see in the Museum of Childhood in Dublin. A masterpiece took twenty long years to complete because of all the little details that are designed to perfection. The 22 rooms of this dollhouse have impressive paintings and furnishings, which are the works of some great Irish artists. The other details inside this extraordinary dollhouse include Persian rugs on the floors, ornate plaster ceilings, and miniature readable books in the library.
Queen Mary's Dollhouse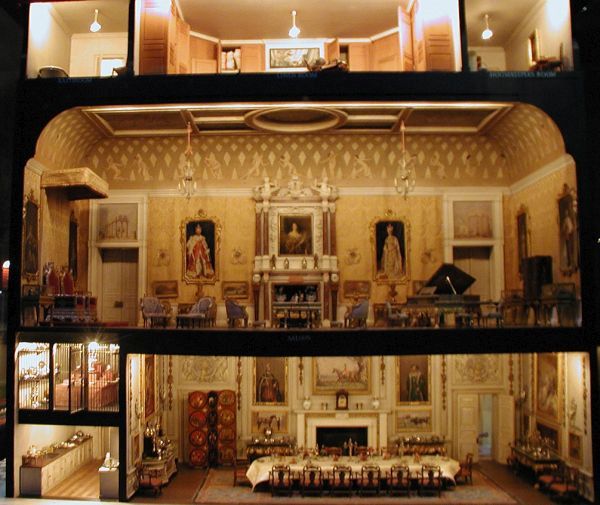 Edwin Lutyens was a British architect who made this one of a kind aristocratic dollhouse for Queen Mary in the early 1920s. This dollhouse has no dearth of objects designed by some very famous designers and craftsmen of that time. It features a library, a working coffee mill, wine cellar, and a garden created by Gertrude Jekyll. Other striking features of this dollhouse are the working lifts, flushing lavatories, running hot and cold water, and electricity.
18th Century French Chateau Dollhouse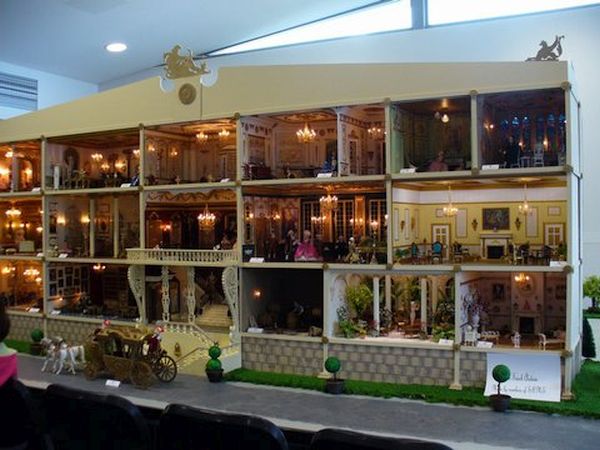 This 18th Century French Chateau is a 1:12 scale dollhouse that has some striking features. It features sitting rooms, dining hall, a library, servant quarter, two chapels, bedrooms and more. The Chateau got a great deal of appreciation and recognition at the South Australian Miniatures Enthusiasts (SAME) in 2009. This dollhouse represents the living and house interiors belonging to the 18th century.
Dollhouses are usually playthings for children but the ones you get today, or you see some on display in the museums are so grand that not only children but even the elderly happen to fall in love with them.