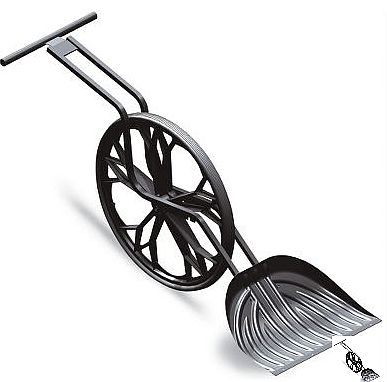 Although different kinds of wheeled shovels are available in the market, the above one stands unique of its own. Hammacher has appropriately called it as a strain-reducing wheeled-leverage snow shovel. Ease of use, the snow shovel is very useful in the winter days when the roads are covered with heaps of snow.
With this wheeled shovel, you can lift any quantity of snow without injuring your body. It takes very less time, requires minimum energy and follows easy process to clear the driveways and sidewalks packed with snow. You don't need to lean while lifting the piles of snow. It automatically adjusts with your body weight. So, there is no question of back pain.
It comes for just $119.95. All I can say it is a kind of enjoyment clearing the snow covered roads in winter days with this latest snow shovel.
Image:Hammacher