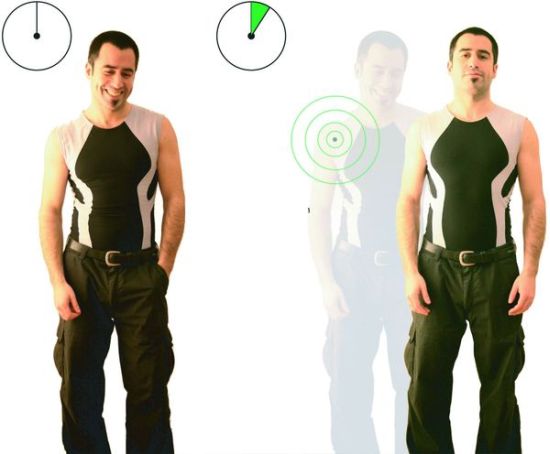 One cannot imagine life without computers today and at the same time, the physical stress caused due to hours of hunched sitting in front of your PC is also a reality. But, what if there is someone who would constantly remind you to correct your position, whenever you sit hunched for a long time? I have nothing against the many specially designed chairs for extra comfort while working, but the 'Ergoskin' certainly has an upper hand. This is no wake-up alarm or reminder gadget but simple, pure, platonic clothing. 'Ergoskin' is the World's first anti-slouch shirt. The shirt designed and invented by Talia Elena Radford Cryns, graduate in industrial design at Austria's University of Applied Arts, Vienna, detects bad posture through sensors along the torso and prompts the wearer to correct it.
He says:
Someone who has been hunched over a computer for several minutes would begin to feel tiny pistons that 'tap on the surface of the skin'. The biofeedback does not hurt and is imperceptible to others. The device can be calibrated to a wearer's ideal posture as determined by a physiotherapist. Repeated reminders to change position improve posture habits, which will eventually strengthen core muscles.
The green iteration generated during the process is named as the 'Official Posture Correction Shirt of Bookofjoe'. Though the 'Ergoskin' has already won the Austria's National Design Award for 2007, it awaits production.

Via: BookOfJoe