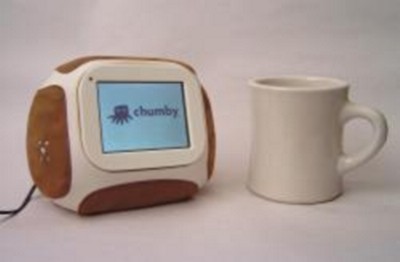 I am clearly impressed by this new wonder gadget that delivers more than anyone would expect from such innocent-looking product. The Chumby is an open source mini-computer that can always keep you connected to the web and with your buddies around the various social networks.
With an always on Wi-Fi connectivity, Chumby is the hottest portable computer you can think of owning. There are no setup hassles like registration or network fees. So, you just have to plug it in to avail the host of services that Chumby offers. It can keep you connected to the web through email or widgets. Browsing the news or checking the weather is just a touch away. you can even nurture your gaming instincts by playing the pre-loaded games using the touchscreen and accelerometer.
The mini-computer features two USB 2.0 ports, stereo speakers and a touchscreen display. You can even connect your iPod to the Chumby and get your iPod music played through it.

Visit the company website for more details.
Click here for more photos.