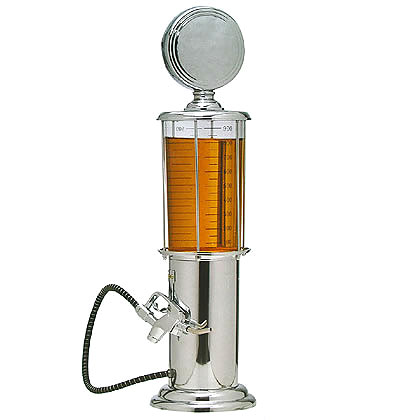 Love your glass of beer…well, then you have come to the right place. Gobaz is offering a new beer dispenser that is shaped like one of those old fashioned petrol pumps. But in fact, it is a cool gadget for dispensing beer.
This beer pump makes for a great gift.
It is a perfect companion for nights by yourself, while partying with friends, trying to impress some one with your cool choice…etc. So many reasons are there to buy this crazy yet lovely gadget.
One just needs to fill it up with 2 to 3 cans of nice cold beer and then just sit back and relax. Pour oneself a drink and enjoy it.
Via: Bemlegaus